Emerald Stay is the first prop-tech to manage premium homes in non-urban destinations.
Our team is disrupting the fragmented vacation rental market by building a hospitality brand from the ground up - guests can expect a consistent Emerald Stay experience with reliable tech at every touchpoint, while owners can sit back and digitally monitor how their property is being monetised, as well as pampered, while they are not there.
In April 2021 we received the "Best leisure property management company" award at the global industry event by The Shortyz. Emerald Stay was founded by finance, real estate and hospitality tech professionals, and is backed by influential international investors. We have offices in Geneva and Barcelona and have just closed a +1M funding round to back up our ambitious growth.

Growth intern (sales) - Barcelona
We're looking for an intern to join our international prop-tech team at our headquarters in Barcelona. We want a Jack or Jill of All Trades who is thrilled to experience entrepreneurship and has a love for data, real estate and all things innovative.
The internship has a duration of 3-8 months. Expected start date: as soon as possible.
RESPONSIBILITIES
Business Development :
Growth hacking: find new business development opportunities. Test, iterate and reiterate until you've cracked the code.
Working closely with one of the founders on the entire business development process, i.e. from lead generation to closing.
Assist in the improvement of simulations based on stakeholder feedback and market data.
Contribute to the automation of processes related to owner prospecting and onboarding.
Increase awareness and conversion related to Emerald Stay's owner website and rental simulator tool.
Other :
Contribute to creating an SEO moat by getting backlinks, improving content and optimising the Emerald Stay website.
Provide UX-UI feedback and user feedback for the improvement of technology projects like the owner application or the dynamic rental simulator.
Work with management to create an optimal lead generation strategy for new markets (via online or offline marketing, outreach or partnerships).
Work with the distribution and ops teams in the onboarding of new properties to the Emerald Stay system.
ABOUT YOU
The must-haves :
You are currently enrolled in or have just finished your studies in business administration/management; we are offering a becario, i.e. an agreement between the university, yourself and Emerald Stay - and yes, it is a paid internship (600€/month).
You speak (and write) English and French fluently.
You have at least 6 months of experience in a working environment, ideally in English.
You are eligible to work in the EU and willing to relocate to Barcelona.
The nice-to-haves :
Proven track record of successful business development or sales results.
Experience with marketing experimentation or working in a growth team.
Interest in start-ups and technology.
You understand good SEO practices, Google Analytics or any other marketing tool.
You have a real passion and understanding of the hospitality industry.
Spanish proficiency.
ABOUT US
We offer a work environment that values and empowers people while fostering personal development. Our culture is dictated by the following values:
Make Mistakes - We foster a creative environment where the best ideas win, where it is okay to make mistakes and unacceptable not to learn from them.
Question - We don't accept the status quo and look for ways to leverage technology while empowering people.
Speak Up - We are true people who give honest feedback, who are not afraid to share opinions and who don't talk behind one's back.
Think Big - While staying humble, we aim for the stars and work towards established goals and metrics.
Don't Compromise - We are obsessed with quality, like a Swiss watchmaker.
Care - We care about our team members, our partners and our clients, and make our passion and our work one and the same.
We are demanding. People have been let go for a lack of performance - everyone really counts at Emerald Stay. In other words, the contractual working time is the least we expect. But keep in mind that we value hard work and give growth opportunities to those who deserve it. We want you to grow with the company.
Feeling aligned ? Then we want you on the Emerald Stay team !
---
Annonces similaires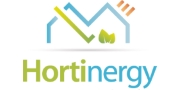 Stage Marketing Digital / e-Commerce Savoie entre décembre 2021 et février 2022 de 4 à 6 mois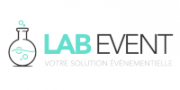 Stage Marketing Digital / e-Commerce Hauts-de-Seine entre janvier et février 2022 6 mois
Stage Marketing Digital / e-Commerce Hauts-de-Seine entre janvier et février 2022 6 mois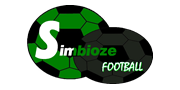 Stage Marketing Digital / e-Commerce Espagne entre aujourd'hui et janvier 2022 de 3 à 6 mois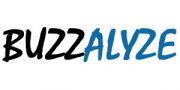 Stage Marketing Digital / e-Commerce Yvelines entre janvier et mars 2022 de 4 à 6 mois