Armtek est une start up française en pleine croissance, pure player de l'industrie 4.0. Nous développons une plateforme SaaS qui aide les opérateurs du monde industriel à effectuer les bons gestes dans des situations où l'erreur n'est pas envisageable.
La mission d'Armtek est de rendre les techniciens en première ligne opérationnels dès le premier jour.
Nous construisons notre solution avec des partenaires clés tels que l'armée française, Safran, Airbus ou Eurovia.
COMMERCIAL(E) EN ALTERNANCE (H/F)
Your mission
You will work under the guidance & supervision of a senior sales expert in SDR and industrial direct sales.
Direct sale is a rigorous process based on hard, methodic, and efficent work. This process helps ARMTEK to move fast from a start-up to a scale-up through industrialization & scalability of the sales system.
We incorporate methods :
Lead generation
Building icebreakers
Selling with User Research
Tradeshows booths visits
Coldcalling
You mission will be to implement sales processes, test them and scale them up for French and international industrial companies.
Come with your ideas, and propositions.
Test your theories learned in school in the real world from scratch.
Challenge our own ideas.
Get involved in international development such as Morocco, Romania, Kingdom of Saudi Arabia, Canada...
Let's learn together about the reality of selling to BtoB professionals.
Profile
We search candidates with:
Localisation : Paris or Grand – Est.
Lot of Home office planned
Fluent in English. Managing Arab is bonus.
A real affinity for sales process
A specific mindset
To Apply ?
all applicants have a chance whatever their experience.
If you have a resume, please send, but is it not mandatory.
---
Annonces similaires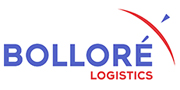 Contrat en alternance Commerce International Val-d'Oise entre septembre et octobre 2022 12 mois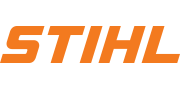 Contrat en alternance Commerce International Seine-et-Marne septembre 2022 de 12 à 24 mois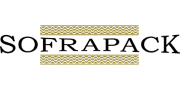 Contrat en alternance Commerce International Val-de-Marne septembre 2022 de 12 à 24 mois
Contrat en alternance Commerce International Paris septembre 2022 12 mois