Piepacker is a social and low tech-friendly cloud gaming platform. It has been designed to be accessible to everyone: available directly from a web browser, it does not require a high-speed internet connection to provide a seamless multiplayer game experience. Piepacker is all about bringing people together through games, with a touch of childhood playfulness and creativity.
We are led by an experienced team of ex Facebook, Google, Twitter, Amazon, Docker, EA, King and other top tech companies. Piepacker is a YCombinator company and backed by top VC firms and LEGO Ventures.
This is an incredible opportunity to join a booming company in its growth phase. Driven by a strong inclusive culture, we welcome self starting, fast learning, talented people wishing to start and manage unique, and challenging projects where collaboration (internal and external) is everything.
Assistant/e Community Manager
We are looking for a talented Community Manager Assistant to join our growing Marketing team.
What you will be doing
Help establish Piepacker's presence in France from scratch by providing community management support, including local events and asset creation
Social channels creation and animation
Open dedicated FR channels (Twitter, Facebook, Instagram)
Adapt the Piepacker content to the local market and create ad hoc content
Translate all of our big announcements posts (Game releases, events etc)
Content creation and posting on those channels (3 times a week at least)
Answers comments and private messages. Including socials, ads, and discord
Make a monthly report on local data
Events
Help on running and designing community events every month
Help to find opportunities to add Piepacker to local events (sponsoring or full feature)
Help to find interesting local influencers looking for partnerships on events mainly
Feedback/Support
Gather feedback from the local community
Answer questions with provided talking points
Report issues found by the community
The CM will operate under the guidance and feedback of Sr. Community Manager of Piepacker, and be part of the Marketing & UA team.
What we are looking for
Student in Master's degree (M1 or M2) with a good knowledge of marketing
Excellent level of English
French speaker preferred
Preferably a first experience in a marketing team (digital / online products better) - internship or apprenticeship
Happy with the full work from home setup
Curious, proactive, autonomous and not afraid to ask questions
Passion for video games
Benefits
Fully remote
Internal events and offsites
Start date: May-June
Location: Paris preferred
Type of contrat : Apprenticeship (minimum 12 months)
We will be pleased to receive your application and wish you the best of luck. Looking forward to (hopefully) meeting you and chatting about gaming :)
More info here on our mission, culture and team!
---
Annonces similaires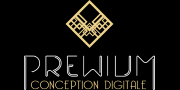 Contrat en alternance Marketing Digital / e-Commerce Paris entre septembre et octobre 2022 12 mois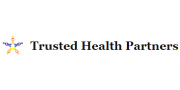 Contrat en alternance Marketing Digital / e-Commerce Hauts-de-Seine septembre 2022 de 12 à 24 mois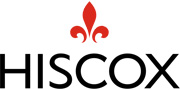 Contrat en alternance Marketing Digital / e-Commerce Paris septembre 2022 de 12 à 24 mois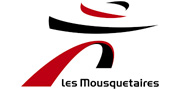 Contrat en alternance Marketing Digital / e-Commerce Essonne septembre 2022 de 12 à 24 mois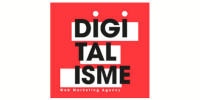 Contrat en alternance Marketing Digital / e-Commerce Paris septembre 2022 12 mois