Réf. Coordination Mktg International
Localisation
Paris
Début
entre aujourd'hui et juillet 2021
Durée
de 4 à 6 mois
Indem.
À définir
COLORADO CRAFT BEVERAGE
COLORADO CRAFT BEVERAGE source et distribue sur le marché français les meilleures marques de bières américaines artisanales, dîtes « CRAFT BEER », originaires exclusivement du COLORADO et en particulier Snowmelt, le 1er craft hard seltzer distribué en France.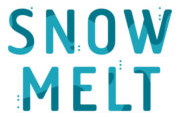 INTERNATIONAL MARKETING COORDINATOR INTERNSHIP
SNOWMELT (@snowmelt_eu & www.snowmelt.fr) is the FIRST hard seltzer to be distributed in Grocery Retail in France, and we are looking for someone to lead our expansion in Europe! Snowmelt and Hard Seltzer are the biggest thing to happen in the Beer, Wine Spirits market the past 30 years. Snowmelt is a Gluten Free, Low Calorie, Low ABV, and Refreshing and Great Tasting alcoholic drink.
What is Hard Seltzer?
Well, it barely existed 4 years ago, but it is now 3% of the TOTAL BEER, WINE AND SPIRITS MARKET in the USA! And as of 2020, it's now arrived to France and Europe... SNOWMELT is sold in over 3,000 points of sales in France, and we are ready to take the next steps to expand in other EU countries.
How about you - Are you ready?
SNOWMELT is looking for a VERY talented individual to launch our markets in Italy, support our team in the Netherlands, and faciliate new market openings in Spain, Portugal and the UK. You are a native Italian speaker, bilingual French speaker, and fluent in English. If you speak Spanish, it's a major plus.
Beyond your linguistic skills, you are an entrepreneur at heart. You love creating and sustaining relationships with others that are mutually beneficial. You have experience providing customer service to others, and know how important it is to NOT disappoint the Customer! You are creative, thoughtful, and don't mind traveling to meet your customers face-to-face.
Your activity is articulated around several axes:
Will take over existing customer relationships for Snowmelt and Colorado Craft Beverage in Italy, and increase sales with them.

Is THE brand owner for SNOWMELT in Italy - advocates for brand promotion in on-premise and off-premise locations where Snowmelt is sold by leveraging distributors' resources.

Prospects for new regional distributors throughout Italy who will carry Colorado Craft Beverage and market/sell our brands in on-premise and off-premise retail locations.

Provides marketing, communication and promotional support for our sales team in the Netherlands to successfully launch SNOWMELT and Colorado Craft Beverage in the Netherlands and Flemish-speaking Belgium.

Connects with early adopter brand representatives in Spain & Portugal to ensure product availability, and accurate amount of promotional material relative to sales scope.

Is the brand advocate for future markets where SNOWMELT and Colorado Craft Beverages are launched in the UK, Switzerland, and the EU.
You :
Starting between an Intern in final year of Masters program up to someone with less than 2 years of International Sales experience.
A Masters degree from a European university or business school with a focus in Marketing, Sales, and/or Business.
A self-starter - this person must have the initiative to go conquer the markets we search to infiltrate using the guidance and relationships handed over by your colleagues.

Someone with experience in the retail and/or food/beverage industry, even as an intern
Your advantages:
6 months internship to be filled immediately
Position based in Paris 1st
Allowances according to the level of study + incentive according to performance
100% coverage of transport tickets.
10 €/day of TR +.
Depending on your personal investment, your internship could lead to a job.
---
Contact
COLORADO CRAFT BEVERAGE
Service Recrutement
1 Rue Thérèse, 75001 Paris, France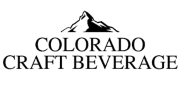 Annonces similaires
Stage - Marketing
Durée
: 6 mois
Début
: Entre aujourd'hui et septembre 2021
Localisation
: Hauts-de-Seine
Stage - Marketing
Durée
: De 2 à 6 mois
Début
: Entre aujourd'hui et juillet 2021
Localisation
: Paris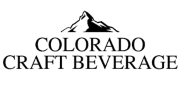 Stage - Marketing
Durée
: De 4 à 6 mois
Début
: Entre aujourd'hui et juillet 2021
Localisation
: Hauts-de-Seine