Cette offre n'est plus disponible
PNRF Internship - Project and Natural Resources Department
COFARCO
Localisation
Paris
Début
dès que possible
Durée
6 mois
Indem.
à définir
COFARCO, established in 2009, is an independent advisory and intermediary firm providing bespoke finance and risk solutions to the Natural Resources & commodities markets, with a main focus on Oil and gas, metals and minerals as well as agribusiness.
We advise corporate customers, from producers to trading entities on debt transactions and risk management. We act also as a supporting resource for banks and futures brokers in managing their commodities portfolio and credit exposure.
PNRF Internship - Project and Natural Resources Department
We are looking for an intern (6 months) to assist the Project and Natural Resources Department of Cofarco in this period of strong development for the company.
The internship will provide you with exposure to the Natural Resources markets and Project exposure in an international environment. It will also give the opportunity to operate within these markets with a global view, Cofarco being involved in both the insurance market and the banking industry.
Responsibilities of the intern will include in particular
design and develop cash-flow models in Natural Resources and Infrastructure project finance deals and undertake sensitivity testing ;

prepare innovative transaction teasers for PNRF transactions, economic reports including scenario and risk analyses for top management of petroleum and mining companies ;

when appropriate, liaise with top executives of Natural Resources industry (corporate, financial institutions, funds and traders)

assist in preparing submissions for routine as well as complex transactional and /or project finance transactions on behalf of Cofarco's clients,

effective follow-up of enquiries to prospective financial institutions or insurance markets.

monitoring, under the senior management's guidance, of existing transactions helping clients to comply with documentation requirements and terms.

participation into the day to day accounting and reporting tasks of the company as well as research on identified strategic development areas for the PNRF team such as mining and infrastructure financing.
As in any start-up, the responsibilities are likely to evolve over time. Further involvement with Cofarco's business and clients may certainly be considered for a willing candidate.
Experience / Qualifications / Skills
Academic background in Finance: ideally final year or gap year ("césure") at business school, Master Finance or equivalent;
Strong Modelling capability & IT skills including advance Excel and PowerPoint

Strong understanding of financial statements;

Ability to work in a small and dynamic company: self-starter able to use own initiative, with an entrepreneurial spirit. Accuracy and sound judgement are key. Able to multitask and flourish in a time-pressured role;

Excellent communication skills are essential as the internship involves building and maintaining relationships with counter-parts and clients;

Proven ability to manage a project from start to finish / Highly organized and able to work independently

Excellent command of/fluency in English is key as English is the main working language.
---
Cette offre n'est plus disponible
Contact
COFARCO
Véronique Herguido-Lafargue
88 rue Lafayette
75009 Paris

Annonces similaires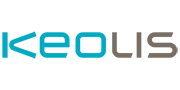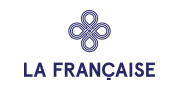 Formations
Les formations en
Gestion / Finance
Métiers
Le domaine Gestion / Finance englobe de nombreuses activités. Les métiers correspondants sont souvent considérés comme la "colonne vertébrale" de l'entreprise...
Conseils
Pour que la vie d'étudiant ne rime pas avec parcours du combattant, retrouvez tous nos conseils stage / alternance / emploi