Cette offre n'est plus disponible
Localisation
Paris
Début
dès que possible
Durée
de 4 à 6 mois
Indem.
À définir
InnerWorkings, Inc. is the leading global marketing execution firm serving Fortune 500 brands across a wide range of industries. We make marketing happen.
Where great ideas win
In every office around the world, InnerWorkings offers an entrepreneurial culture that sets ambitious goals and looks beyond the status quo.
At InnerWorkings, we reward sharp, unconventional thinkers who are motivated to create their own success. Our winning culture draws from employees who step up to the challenge of solving tough problems and making a difference. We dream big, so our clients can dream bigger.

Sourcing coordinator intern - paris
The job
We are currently hiring a Sourcing Coordinator to join our team in Paris as an Intern for 6 months. The Sourcing Coordinator Intern will be assisting with all aspects of sourcing and supply chain, including managing the communication process between INWK and our approved supply chain in the EMEA region.
Responsibilities
Managing communications between InnerWorkings and our approved supply chain.

Ensuring supplier profiles are correctly maintained within our VALO procure sourcing tool.

Helping our account managers to identify the most appropriate suppliers for their needs.

Data analysis of historical purchasing data to help inform the development of future sourcing strategies.

Finding competitive prices to generate savings.

Helping build a new database for premiums within our hub.

Providing support to the production teams.
Requirements
Studying towards or having completed a Bachelor's Degree in a related discipline like Procurement, Supply Chain, Business Studies or Marketing Communications.
Some work experience working in a similar function in an administration or coordination role in an intern capacity would be highly appreciated.

Experience in/knowledge of the print industry would be ideal.

Strong administrative and organizational skills, including proven experience and a hands on approach to the delivery of all aspects, of the account management process.

Excellent communication skills, both written and verbal.

Highly proficient with MS Office software.

A confident and positive character with excellent communication skills and a professional manner suited to a client facing position.

An ability to work in a deadline driven and pressured working environment.

An ability to demonstrate initiative, self-reliance and sound decision making.

Entrepreneurial minded with an internal drive to continuously hit goals and succeed.

Ideally able to start immediately.

Fluent in French and advanced speaker of English.
Benefits
At InnerWorkings we understand that your life extends beyond the workplace. We value our employees and offer amazing growth opportunities and benefits designed to keep our employees at the top of their game and inspired to be a part of the InnerWorkings team.
InnerWorkings is an Equal Opportunity Employer
---
Cette offre n'est plus disponible
Contact
InnerWorkings
Rawda Jama
5 Cranbrook Way - Cranmore Drive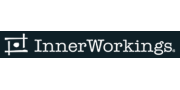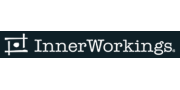 Métiers
L'Acheteur a pour mission d'acquérir les matières premières, produits et services nécessaires à l'activité de l'entreprise, tout en minimisant les…
Conseils
Pour que la vie d'étudiant ne rime pas avec parcours du combattant, retrouvez tous nos conseils stage / alternance / emploi