Cette offre n'est plus disponible
Stage - Gestion de projets & Organisation
Réf. 282608
Localisation
Yvelines
Début
dès que possible
Durée
de 5 à 6 mois
Indem.
1300.00
Nissan, constructeur automobile d'ampleur internationale, a son siège global basé au Japon, Nissan Motor Company Ltd. Nissan a vendu plus de 5 millions de véhicules dans le monde en 2013.
Nissan Europe SAS, est le siège européen, à travers ses filiales, Nissan conçoit, fabrique et distribue des véhicules Nissan en Europe : 85% des véhicules vendus en Europe sont fabriqués en Europe. Nissan Europe a un environnement de travail international : nous croyons que la diversité est une clé du succès.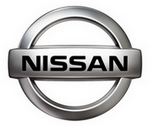 Conversion & Accessories Project Control Trainee
Mission and Main Objectives :
Part of Revenue Expansion, Conversion and Accessory business is a strong contributor to the overall Nissan Turnover and Profit. The aim the C&A department is to insure continuous growth among all European Countries for existing cars while insuring that future generation of models will also benefit from exciting and innovative accessories, in line with Nissan Brand.
Quality and Customer satisfaction are also primary objectives.
The scope covers traditional accessories but also personalization programs and breakthrough initiatives. Accessories are installed directly within Nissan manufacturing facilities (conversion) or by Nissan Dealers.
The mission of the C&A Product Planning is to plan all future accessories and manage lifecycle of existing ones, and support vehicle lifecycle mainly by conversion. The function is in constant liaison with C&A Engineering team, Vehicle Design, R&D as well as Marketing. The function is also very much linked to the parent Company in Japan.
Main Tasks & Responsibilities
1. Accessory Product Planning support
Manage the C&A TO/NCS & COP% for the models the coordinator is in charge of.

From the pre-concept to the EOP in close relation with global C&A (GAD), RPM, C&A Engineering, C&A QA, RNPO, C&A Marketing, CMM, NMPC, RBUs.

Analyze previous/similar model acc. sales + Future model Spec list + find out innovative products expected by customers  build Acc. line-up delivering the TO & COP% for MTP.

Manage the Acc. line-up delivering the TO & COP% for MTP.

Constantly benchmark competition, other regions, other industries.

Window of RBUs AS Managers for product related issues and Map Care program

Assist Map Care project manager with tasks related to program deployment

Support RBU Accessory managers in introducing accessories to the market and maintaining high level of product knowledge through direct communication and web-portals (E-NOCS and NOCS)
2. Vehicle Conversion Planning
Manage the C&A TO/NCS & COP% for the models the coordinator is in charge of.

In close contact with RPM, CPS plan the C&A support to Vehicle LCP Nissan/Datsun EUR & RUS Range by Options & Special Versions. Proactive approach, customer centric.

Anticipate at Concept; and continuously challenge/support vehicle LCP till EOP.
3. Project control
Preparation and leading of PM & P3M meetings (Low Risk Projects)

QCD KPI project tracking and follow-up of required items with PDT (Check-list, High risk projects)
Background & Experience
Very good educational background

Analytical

Proven Automotive Experience in Engineering/Project Management or Product/Marketing planning

Experience in RBU is a plus.

Excellent written and verbal English communication skills
Qualifications
"Can-do" -attitude, pro-active, cross-functional and accurate

Product management skills / Coordination skills

Rigour. At Ease with business understanding & numbers in general

Passion for Cars (Product) and Innovation / new technologies in General

Ability to engage with others / to act in very multicultural environment, including Engineering, Project management & QA sides.
---
Cette offre n'est plus disponible
Contact
NISSAN EUROPE SAS
Lynn FAWAZ
2 avenue du Vieil Etang
78180 Montigny le Bretonneux