Cette offre n'est plus disponible
Business Development Specialist (H/F) - Stage 6 mois à New York
Nature's Party
Stage - Commerce International
Réf. Naturesparty
Pays
États-Unis - New York
Début
entre aujourd'hui et janvier 2019
Durée
de 6 à 12 mois
Indem.
$1000 / month
Depuis plus de 35 ans, Firstpack, leader en packaging et en produits jetables, a su développer un savoir-faire reconnu au service des professionnels des métiers de bouche (www.firstpack.fr).
Grâce au succès international de ses produits, aujourd'hui Firstpack exporte dans plus de 40 pays et a ouvert 7 filiales en Europe et aux USA.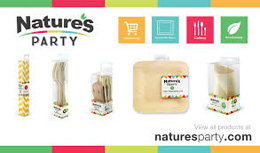 Business Development Specialist (H/F)
Objectives
Nature's Party is First Pack's New brand.
Everything need to be build and business possibilities are endless. We are looking for a sales specialist but also a personality, a person eager to involve its dynamism into our brand's development.
Distribution channels need to be developed and discovered while protecting the brand development from the competition.
We will provide you with great leads in order for you to achieve these objectives and are looking for you to bring business and market information while you will be working this market.
Responsibilities
- Competition analysis
Goals are here to know what's new on the market, which brands are following our lead, how they construct their offer and how to prevent Nature's Party from any competition threats from endorsing our competitive advantage on the market's place.
- Market Analysis
As a new brand in a new market, we need to well understand the market we are tapping into and the needs of customers. All business intelligence regarding the structure and organization of the retail market need to be discovered, analyzed and adapted.
- Brand awareness and recognition
The brand image needs to be build. marketing missions are a must to promote our brand though various channel : social media, partnership, trade shows, products offering and placements…
- You will act as our brand ambassador
Organize, Attend & Follow-up on trade show and data base building with high profile accounts

Distribution channels to develop : multi store units, national retail distributors, national accounts, local stores to implement our brand presence around the US and export channels.

Point of contact for all Nature's Party customers and inquiries

Report weekly on progress, objectives, results

Communicate market trends and industry information

Showroom space ready to be used for meetings and open to any improvement in helping our sales development
Requirements
The US business retail market is a quick changing environment. Intense follow-up on leads and accounts is required.
Adaptable

Strong Analysis skills

Challenge driven person

Social skills

Autonomous and organization skills needed in your tasks

Highly motivated person

High Professionalism
As our brand ambassador dynamism is a must. Nature's Party is an innovative, creative and flexible company, we need a candidate that reflects our core values.
Job details
Paid internship - $1000 / month the first 6 months - $1,500/month the last 6 months.
6 months internship minimum - 12 months internship prefered.
Trade show organization and attending.
---
Cette offre n'est plus disponible
Contact
Nature's Party
Melanie Gasior
213W 35th Street
10001 New York