Stage - Marketing
Réf. 316243
Télétravail partiel possible
Pays
Belgique
Début
entre aujourd'hui et décembre 2021
Durée
de 4 à 6 mois
Indem.
800
Shayp's vision is to democratize access to water efficient technology and build favorable services for organizations and citizens. Shayp seeks to set the gold standard for the future of smart meters where end users of water are at the center of the value proposition, while benefiting insurances, water companies and facility services along the way.
Shayp is a fast growing technology startup that helps private and public organisations drive down water consumption and generate savings by better addressing leakages and discrepancies in their buildings.
We're looking for passionate people to join our exceptional team as an
Outbound Sales Development Representative.
As a Business Developer, you will be a key member of our sales team to build a pipeline through outbound activities and move the needle forward in our business. You're not completely familiar with all those terms? Don't worry, you will be quickly brought up to speed.
What you'll be getting up to:
Learn and execute proven processes to generate new sales opportunities for our Account Executives

Level up your competencies & expertise in everything related to lead generation, outbound marketing and prospecting

Map and engage prospective accounts organisational structure, people and existing technologies

Work closely with the team to ensure our pipeline is maintained and optimized

Engage in meaningful discussion with high-level executives, handling objections as needed

Contribute to the creation and optimization of sales scripts, email campaigns, and prospect messaging

Use internal tools to track activity and update our CRM with relevant information for our Account Executives

Use your good-natured wit and charm to build relationships, break through the noise, and engage prospects

The possibility to evolve within the company with sales and customer facing responsibilities
We're looking for people who…
Have a positive attitude and are passionate about helping customers be successful

Are naturally curious, love learning, and wish to build a career in tech sales

Have a keen desire to continually develop and grow their skills

Can write a good email, is not shy to pick up the phone and can sound jovial

Are masters of efficiency, are highly organized, and love using technology to get things done quickly

Are self starters who thrive in a fast-paced and dynamic environment

Have a business, sales, or customer service background

Speak very good English. Knowledge or french, dutch ot German is appreciated
Bonus Points for candidates who have…
Experience in Hubspot, first experience in prospecting

Worked in a customer facing position; yes, we really want to hear about your time as a waiter / waitress, tending bar or in retail. An experience in business development or SDR is highly appreciated

Worked in a startup or start your own business/project; even if it crashed and burned, we want to hear about what you learned from the experience

Personal ambitions, whether it be winning a world class League of Legends championship or becoming a certified yoga instructor; we want people who will add their interests and experience to our thriving culture
​​When and where
We are based in Brussels (authorization to work in UE is a prerequisite) - flexible remote
Start ASAP
What you'll get
A chill and goal-oriented atmosphere in Brussels. Flexible hours, flexible remote

Coaching, empowerment and hands-on experience

The opportunity to leave make the difference as part of our growing team

CIP contract possible
---
Contact
Shayp
Timon Leclercq
Rue des Pères Blancs 4, Etterbeek, Belgique

Annonces similaires
Stage - Marketing
Durée : De 3 à 4 mois
Début : Entre aujourd'hui et janvier 2022
Localisation : Rhône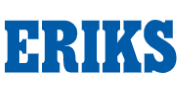 Stage - Marketing
Durée : De 4 à 6 mois
Début : Entre aujourd'hui et octobre 2021
Localisation : Essonne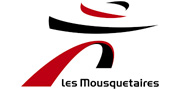 Stage - Marketing
Durée : De 6 à 12 mois
Début : Entre aujourd'hui et octobre 2021
Localisation : Hérault
Stage - Marketing
Durée : De 4 à 6 mois
Début : Entre aujourd'hui et octobre 2021
Localisation : Essonne