Retail Environment Trainee
Réf. 280496
Stage - Marketing
Localisation : Yvelines
Début : entre aujourd'hui et juillet 2018
Durée : de 5 à 6 mois
Indem. : 1300.00
Nissan, constructeur automobile d'ampleur internationale, a son siège global basé au Japon, Nissan Motor Company Ltd. Nissan a vendu plus de 5 millions de véhicules dans le monde en 2013.
Nissan Europe SAS, est le siège européen, à travers ses filiales, Nissan conçoit, fabrique et distribue des véhicules Nissan en Europe : 85% des véhicules vendus en Europe sont fabriqués en Europe. Nissan Europe a un environnement de travail international : nous croyons que la diversité est une clé du succès.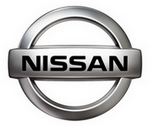 Retail Environment Trainee
Support Nissan Europe's 'In-Store' vision. The customer is at the heart of everything we do as NISSAN and one of the cornerstones of the overall Customer Journey is the dealership.
NISSAN developed a new unique showroom concept: the NISSAN Retail Design Initiative and invests heavily to roll it out within the next four years.
As the owners of the NISSAN Retail Design Initiative we need to ensure the quality of our solution throughout the rollout and the evolution and improvement of it.
Guarantee our Dealer Network represents our Brand values and supports our holistic view of the customer through:
continue the enhancement of the NISSAN Retail Design Initiative (introduction of new technology etc.)

control the right implementation through dealer audits.
Main tasks is to support the quality of the current Retail Environment and New Sales format, both require definition and criteria clarity, quality check and technology maintenance & enhancement.
Maintenance of the Current Retail Environment includes:
Quality:
Support Retail Environment team in audit process and coordination with Audit company

Statistical analysis of Audit results and Follow – up (progress)

Coordinate audit deployment with business units

Coordinate and support follow up on action plans with all European business units
Technology maintenance & enhancement:
Follow up on technology evolution of the NISSAN Retail environment with agency

Develop and implement dashboard on CMS usage/local activation
New Sales format project includes:
Support in process definition

Customer journey development

Testing and Implementation of quality standards

Testing and development of digital solutions
Background:
Currently enrolled in a Master's program
English and one other European language mandatory

Operational level in Microsoft office (PowerPoint, Word) - Microsoft Excel Intermediate-Advanced level

Analytical skills - Database knowledge is a plus

Open minded and challenges conventions

Interest in technology and modern digital solutions
English fluent plus another European Language
Cette offre n'est plus disponible
Contact
NISSAN EUROPE SAS
Lynn FAWAZ
2 avenue du Vieil Etang
78180 Montigny le Bretonneux

NISSAN EUROPE SAS recrute