CRM Coordinator Trainee, Antalis International
Réf. CRM-BI
Stage - Marketing
Localisation : Hauts-de-Seine
Début : dès que possible
Durée : 6 mois
Indem. : À définir
N° 1 français de la distribution de supports de communication
Antalis est le premier groupe en Europe de distribution de papier, de Communication Visuelle et de produits d'emballage. N°2 mondial avec un chiffre d'affaires de 2.6 milliards d'euros, le groupe emploie 6000 personnes au service de plus de 125.000 clients (BtoB), entreprises et imprimeurs, dans 44 pays. Le siège du groupe est basé à Boulogne Billancourt (92). www.antalis.com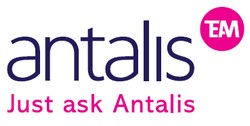 CRM Coordinator Trainee, Antalis International
Mission To support the Group Business Intelligence Team in promoting and improving Sales and Marketing CRM processes in Antalis subsidiaries and HQ teams.
The Role
1) Central Marketing campaigns good practices & follow up
Update the CRM calendar campaign in close cooperation with the Central Marketing department & our partners

Write briefs for each central campaigns to be implemented by the countries

Check the good implementation of those campaigns by the countries

Report on a weekly basis the results of those central campaigns
2) Follow up the quality & completion of our contact database
Share good practices with the countries to improve the quality of our database

Monitor the quality & completion of the DATA

Provide on a monthly basis KPIs to check the evolution
3) CRM evolutions & improvements
Monitor Countries requests for defects & change requests on the CRM

Help countries on the definition of the arbitration document showing business benefit of a requested evolution

Manage planning and communication on validated ongoing evolution on the CRM
4) Trainings & Support
Create informative manuals and presentations for internal use to improve the usage of the CRM

Organise webex sessions on dedicated subjects to improve knowledge on the tool

Help countries with their local targeting.
5) Project coordinator
Documentation review

Reporting proposal & follow

Testing & improvement requirements

Lead part of project if required
The Person
The ideal candidate should possess the following skills :
Good interpersonal skills, a confident communicator (verbal and written)

English speaking mandatory.

Good working knowledge of Microsoft Office packages, ideally with strong Excel skills (the role involves a high amount of spreadsheet manipulation and data handling).

Process oriented.

CRM experience in customer targeting and marketing campaign management is a recommended.
Compétences et profils recherchés :
Niveau Bac+3/5: Ecole de commerce, ingénieur, universités, avec spécialisation CRM ou Digital Marketing.
Anglais courant obligatoire (oral, écrit).

Approche proactive, volonté de prendre des initiatives et d'obtenir des résultats.

Qualités organisationnelles et relationnelles affirmées.

Capacités à travailler en mode projet.

Maîtrise de la suite bureautique et des outils d'analyses de données (Excel …)
Indemnité : selon niveau d'études + participation employeur au restaurant d'entreprise + remboursement 50% du titre de transport francilien.
LOCATION: Paris Head Office
START DATE: ASAP - Septembre
DURATION : 6 Mois
Merci d'envoyer lettre + CV en précisant la référence du stage CRM-BI à Céline DUMOND, HR Officer.
Cette offre n'est plus disponible
Contact
Antalis
Céline DUMOND
8, rue de Seine
92100 Boulogne-Billancourt