Contrat en alternance - Marketing Digital / e-Commerce
Réf. 314701
Télétravail partiel possible
Localisation
Paris
Début
entre aujourd'hui et septembre 2021
Durée
de 12 à 24 mois
Indem.
À définir
Semana reinvents workspaces by organizing onsite and remote work schedules.
Post Covid-19, the number of days worked remotely is expected to grow by 6X, and so is the amount of unused office space. Operating with undersized office capacity is an opportunity to save costs but requires complex planning based on multiple constraints. These could be things like "a whole team wants to be together at the office 2 days a week", "Alice and Bob need to meet with the Sales team once a month", "Bob wants to stay home with the kids on Fridays", etc.
Our solution schedules remote and office work based on those constraints, and lets you operate with an office capacity lower than its total number of employees. Our advanced algorithms optimize schedules to flatten office occupation while offering controlled flexibility, equality and cohesion among employees.
Longer term, we want to transform the concept of workspace into a more decentralized, flexible and multiform range of solutions that better accommodate employee needs. In addition to offices that will be smaller and only dedicated to collaborative work, employees will have the option to also work from home and nearby co-working space to carry out solid tasks or book meeting, conference rooms in hyper central locations.
Semana is the platform that organizes work life and simplifies access to all workspaces;
Growth Marketing Apprentice
We're looking for a creative and self driven marketing intern to assist the CEO with all the marketing activities of the startup. You'll be driving the entire marketing strategy of the company including the creation of the brand identity and marketing assets, online acquisition strategy and community management as well as the development of marketing content to engage with the HR community on the future of work.
In addition to being creative and with outstanding written communication skills, you should have excellent multitasking and organizational abilities. The successful candidate will also have good knowledge and interest for marketing techniques and social media platforms.
Responsabilities
Define the brand identity of the Semana Brand

Develop all marketing materials including website, marketing assets, etc

Engage with HR community on futur of work through content and events

Drive the online acquisition strategy and manage social media campaigns

Perform market analysis and research on the latest trends.

Help with the planning and hosting of marketing events.
Requirements
Current enrollment in an master degree course (Business school, Science po, etc) specialising in Marketing, Communications or similar field
Excellent verbal and written communication skills.

Fluent French and English is a hard requirement

Familiarity with marketing computer software and social media platforms

Good understanding of the latest marketing trends and techniques
This opportunity could lead to potential full time recruitment opportunity.
RECRUITMENT PROCESS
Expect a minimum of 2 interviews
---
Contact
Semana
Lisa Boukar
5 Parvis Alan Turing, Paris, France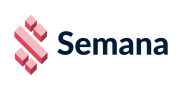 Annonces similaires
Contrat en alternance - Marketing Digital / e-Commerce
Durée : De 12 à 24 mois
Début : Septembre 2021
Localisation : Hauts-de-Seine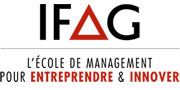 Contrat en alternance - Marketing Digital / e-Commerce
Durée : 12 mois
Début : Septembre 2021
Localisation : Seine-Saint-Denis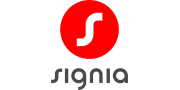 Contrat en alternance - Marketing Digital / e-Commerce
Durée : De 12 à 24 mois
Début : Septembre 2021
Localisation : Hauts-de-Seine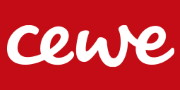 Contrat en alternance - Marketing Digital / e-Commerce
Durée : 12 mois
Début : Septembre 2021
Localisation : Paris
Contrat en alternance - Marketing Digital / e-Commerce
Durée : 12 mois
Début : Septembre 2021
Localisation : Paris