APPRENTICESHIP JUNIOR BUYER FOR WABTEC EUROPEAN HQ
Réf. 282665
Contrat en alternance - Achat
Localisation : Hauts-de-Seine
Début : dès que possible
Durée : 12 mois
Indem. : À définir
La société Wabtec Corporation a procédé au rachat de Faiveley Transport, le nouvel ensemble est organisé en deux segments d'activités : Transit pour le transport de passagers et Fret pour le transport de marchandises. Le siège du Groupe ainsi que du segment Fret est basé à Pittsburgh aux Etats-Unis. Celui du Segment Transit est basé à Gennevilliers en France.
Faiveley Transport, filiale du Groupe Wabtec, est un acteur mondial de systèmes intégrés d'équipements ferroviaires à haute valeur ajoutée. Avec plus de 5 700 employés dans 24 pays, Faiveley Transport a réalisé un chiffre d'affaires de 1,048 milliard d'euros au cours de l'exercice 2014/2015. Le Groupe fournit les constructeurs, les opérateurs et les organismes de maintenance ferroviaire dans le monde entier avec la gamme de systèmes la plus complète du marché : Energy & Comfort (climatisation, captage de courant et information passagers), Access & Mobility (systèmes d'accès passagers et portes palières), Brakes & Safety (systèmes de freinage et coupleurs) et Services.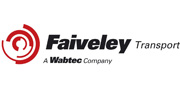 APPRENTICESHIP JUNIOR BUYER FOR WABTEC EUROPEAN HQ
Responsibilities and Missions:
1/ Non Production & Investment (NPR&I) Operations on HQ site (50%):
Responsible for all NPR&I Spend and savings for the site:
Key User for the E-procurement solution (Synertrade) on the site:

Daily ordering of goods and services for the Head Quarters of Faiveley Transport through the E-procurement solution

Manage Supplier database and Supplier creations

Assist users in their daily use of the E-procurement tool

Work closely with accounting department to ensure proper order transfer and supplier payments in due time

Ensure strict application of NPR&I global rules and processes on the site: Vendor list, tendering process according to the purchasing amount, respect of budget, etc …

Accountable for the delivery of cost reductions to the site:

Monitor the cost of products & services

Identify opportunities for cost reduction or other alternative suppliers, other substitutes, or other techniques that bring added value to the business.

Manage and optimize the supplier base (vendor list) in order to obtain the necessary improvements

Manage the renegotiation and the renewal of existing contracts with suppliers

Resolve claims and issues with suppliers (Management of contractual and payment disputes)

Work closely with other NPR&I buyers to evaluate and participate in regional projects
2/ NPR&I Projects for the Group (50%):
a) Implement a Class C Item management system
Current situation: Management of Class C Expenses is time consuming for low added value tasks and not focused on core business for NPR organization.
Objectives:
Transfer this internal workload to third part

A pilot is already launched in Germany. If proved successful, the idea is to deploy the same solution in the rest of Europe

Step 1: Spend data analysis and Pareto classification

Step 2: amongst the class C items, determine those to be managed through the 3rd party

Step 3: assess budget and obtain approval to deploy solution

Step 4: define process/rule for each expense type + get approval

Step 5: contract

Step 6: communicate & deploy
Scope:
Implementation on HQ site

Support implementation on other French and/or European sites
b) Lead a European project for the rationalization of the panel of suppliers for Translation services.
Objectives:
Understand local practices and expectations of each site in terms of Translation

Analyze and determine market players (sourcing of suppliers) and market practices

Put in place a strategy, in agreement with stake holders and users, aiming to reduce and consolidate the supplier panel for translations

Be responsible for all tender process

Responsible for the deployment of supplier agreements and their implementation on Sites
Profile:
Strong organisational skills and ability to plan and manage time efficiently
Results oriented with strong written and oral communications skills, (negotiations, supplier relationship, internal communications)

Ability to convince

Computer skills (MS Excel, PowerPoint, and Word)

Fully fluent in English, other language highly appreciated
Based in Gennevilliers
Starting September
Duration 12 months - Apprentissage ou Professionnalisation
Cette offre n'est plus disponible
Contact
Wabtec Corporation - FAIVELEY TRANSPORT
Edith Maweza
3, Rue du 19 Mars 1962
92230 GENNEVILLIERS

Wabtec Corporation - FAIVELEY TRANSPORT recrute