Depuis plus de 40 ans, leader en emballage et en produits jetables écologiques, Firstpack a su développer un savoir-faire reconnu au service des professionnels des métiers de bouche (www.firstpack.fr). Les gammes correspondent à tous les acteurs de la restauration commerciale et collective. C'est en tout plus de 3000 références en stock ou disponibles sur commande.
Grâce au succès international de ses produits, aujourd'hui Firstpack exporte dans plus de 40 pays et a ouvert 7 filiales en Europe et aux USA (www.packnwood.com).
Avec une farouche volonté d'innovation et implanté dans plus de 10 pays, Firstpack propose toujours les produits les plus novateurs.

We are looking for a Business Development Assistant to develop sales nationally and export.
USA Business Development Assistant (H/F)
The perfect candidate should be able to adapt quickly, take on many responsibilities and be prepared for a real evolving challenge. Learning is the key.
Responsibilities
Prepare quotes, offer and presentations for client.
Organize & Participate in trade shows within the US
Follow up with hundreds of leads from trade shows
Inform and boost sales network on the new products
Drive our broker's network
Showroom visits & outside calls might be required
Create marketing campaign geared towards distributors
Competition analysis
Help in the creation of marketing / sales campaign
Weekly reporting of progress and tasks
Requirements
Business school student or equivalent - Master's degree
Fluent spoken and written English
Must be sales oriented
Must be motivated, enthusiastic with good communication skills
Must be autonomous and organized
Business initiatives appreciated
Conditions
Position based in Midtown, New York City
Business trip as it arise within the US following the trade show schedule (at company's expense)
6 months minimum – 12 months internship preferred.
Visa and Living expenses at the trainee's charge
$1000 / month
$1500 / month after 6 months.
Candidate needed as soon as possible
---
Annonces similaires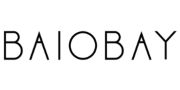 Stage Marketing Hauts-de-Seine septembre 2022 4 mois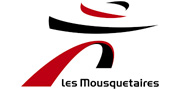 Stage Marketing Essonne entre aujourd'hui et septembre 2022 de 4 à 6 mois

Stage Marketing Seine-Saint-Denis septembre 2022 de 4 à 6 mois