Vistaprint is the marketing partner to millions of small business owners around the world, empowering each one to live their dreams. With Vistaprint, micro and small businesses are able to create and customize their marketing with our easy-to-use digital tools and design-templates, or by receiving real-time, expert graphic design support. Vistaprint's focus is on helping businesses project a consistent and cohesive brand image that makes them look their best in-store, online, on-site and on-the-go – a service they need now more than ever as look to serve customers in new ways in our current climate.
In the last 20 years, Robert Keane, founder and CEO, has taken Vistaprint from his apartment in Paris to one of the world's leading online providers of marketing products. Vistaprint's annual revenue is over $1.5bn, with more than 6,000 team members across 29 offices and manufacturing facilities worldwide, with 22 localized websites serving markets around the world. Since their inception, Vistaprint has sought to disrupt the market and to build a transformational and enduring business. Currently founder-led and profitable they have reinvented their proposition frequently in service of their "make small feel big" mission.
Vistaprint France is looking for a Right-Hand to the Head of Product & Services (6-month internship).
Stagiaire Project manager/ Chef de projet
Vistaprint France is one of our top markets worldwide. We have a very high awareness in the French Market, are encountering a very strong growth and want to accelerate the transformation journey we are on. In that context, we are looking for a Right Hand to the Head of Product and Services (Intern).
What You Will Do:
The Right Hand to the Head of Product & Service (Intern) will contribute to improving the product and service offering in France, across Design services, Digital solutions and Print products. She/he will be instrumental in our transformation journey, bringing our FR offering offer to the next level.
The end goal of the role is to match and anticipate France-based customers' expectations, elevate our value proposition and position Vistaprint as the 360° marketing partner. This is a highly cross functional role, with great exposure to the whole organization.
In more details, she/he will:
Support France's product strategy:

Support he fulfillment and pricing central team to address on-demand product requests
Frame and elaborate product marketing decisions (pricing, exposure etc.)

Help define the growth strategy of our digital business in France:

Feed the five year roadmap for France, working closely with Global Teams
Partner with Marketing and GTM teams to ensure exposure
Explore partnerships in the local market when relevant

Improve the performance of our design services offering in France:

Ensure implementation of approach on DIY, DIWH and DIFY
Monitor performance

Implement other ad-hoc high-impact and cross-functional initiatives(e.g. shipping, new product launches, specific projects) – from sizing, set-up to test and roll-out.
Your Qualifications:
Top tier business/engineering schools
Ability to work in fast pace environments and in a matrix organization.
Strong analytical skills – proficient at Microsoft Excel
Excellent written and oral communication skills in English, with the ability to build relationships with senior stakeholders
Collaborative mindset
Strong sense of ownership, relentless drive and self-driven approach to problem solving
Capacity to act in entrepreneurial and creative way
Creative problem solver
French-culture immersed, native-speaking in French and fluent in English
Why You'll Love Working Here:
Being at Vistaprint means that you don't see work as just a building, a desk or a manufacturing floor. You see it as a chance to take a step forward in your learning journey – and your life. We embrace the chance to operate outside of our comfort zone to discover what we're capable of. Some might call that a challenge; we just call it another great day at work.
We strive to grow our people and pay specific attention to our interns. You will be supervised by a digital professional with 10+ years of experience in fast paced environments and coached by highly skilled experts in e-commerce, printed materials and marketing with top-tier consulting experience.
Remote First-Culture: In 2020, Vistaprint adopted a Remote-First operating model and culture. We heard from our team members that having the freedom, autonomy and trust in each other to work from home and, the ability to operate when they are most productive, empowers everyone to be their best and most brilliant self. Vistaprint also provides collaboration spaces for team members to work physically together when it's safe to do so or believe in office working will deliver the best results. Currently we are enabled to hire remote team members in over 20 US States as well as several countries in Europe: France, Spain, Germany, UK, Czech Republic, the Netherlands and Switzerland.
Compensation:
Monthly salary of 1400€ (traineeship grant)
Monthly Ticket Restaurants
35€ of remote-first allowance per month
---
Annonces similaires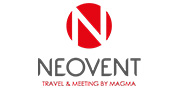 Stage Marketing Digital / e-Commerce Hauts-de-Seine entre janvier et février 2022 6 mois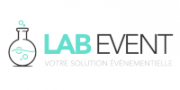 Stage Marketing Digital / e-Commerce Hauts-de-Seine entre janvier et février 2022 6 mois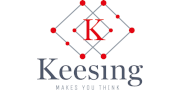 Stage Marketing Digital / e-Commerce Hauts-de-Seine entre aujourd'hui et janvier 2022 6 mois
Stage Marketing Digital / e-Commerce Paris entre aujourd'hui et mars 2022 6 mois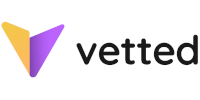 Stage Marketing Digital / e-Commerce Paris entre aujourd'hui et mars 2022 6 mois