d.light is a global international leader and pioneer in delivering high quality affordable solar powered solutions for the two billion people living without access to modern energy services.
d.light sells distributed solar energy solutions (solar home systems and solar lanterns) to households and small businesses on a pay-as-you-go basis, increasing affordability for low-income households.
d.light has sold over 25 million solar light and power products in 70+ countries, improving the lives of over 110 million people.
Be part of the impact story and join us on our mission to transform 1 billion lives with sustainable products by 2030!
Stage Marketing et Communication BtoB
We are looking for a motivated and self-driven Marketing & Communication Intern to join the Global Partnerships team!
This is a 6 months internship with financial compensation based in Marseille (France) with remote working possible for 50%.
You will be responsible for the development and implementation of new B2B marketing and communication tools and strategy. The Global Partnerships team does not sell to end customers but seeks to identify, and support the growth of local distribution companies in sub-Saharan Africa, Asia Pacific and Latin America.
Responsibilities
Develop and propose a B2B communication strategy to attract new business partners
Identify the most impactful fora and types of communication to reach potential partners in various markets (70% Africa, 30% Rest of the World)
Create and launch outreach material
Monitor the success of your outreach and communication campaigns
Increase d.light brand awareness broadly online
Design and divulge communication/marketing/training material for existing partners and stakeholders
English-French translations
Develop pitch decks and format presentations in English, French and other languages as necessary
Development of media: posters, flyers, videos, PPTs, newsletters etc.
Required Skills
Business school or equivalent Bac+4-5 in Marketing, PR, Communication or Bac+2-3 with working experience
Experience in interactive marketing/communications/PR
Experience in content creation
Knowledge of and experience using relevant marketing and communications software
Good business acumen and understanding of B2B sales process
Fluency in written and spoken English
Fluency in written and spoken French
Desired Skills
Background in digital marketing, communication, PR, B2B sales
Fully autonomous and comfortable working in unfamiliar business environments with little supervision
High level of organization, and strong attention to detail
Excellent problem solving skills
Ambitious self-starter, highly self-motivated to exceed expectations
Ability to collect and use data to measure the success of campaigns and transform insights into actions
Passion for social enterprise, the environment and development more broadly
Please only apply if you have all of the required skills
We are an equal employment opportunity employer. All qualified applicants will receive consideration for employment without regard to race, color, religion, gender, national origin or disability status. Female candidates are highly encouraged to apply.
---
Annonces similaires
Stage Marketing Bouches-du-Rhône entre janvier et mars 2023 de 4 à 6 mois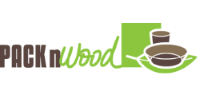 Stage Marketing États-Unis - New York entre aujourd'hui et janvier 2023 de 6 à 12 mois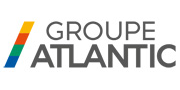 Stage Marketing Val-de-Marne entre janvier et mars 2023 6 mois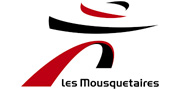 Stage Marketing Essonne entre janvier et février 2023 de 4 à 6 mois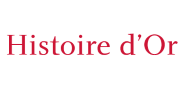 Stage Marketing Paris entre décembre 2022 et janvier 2023 6 mois