XBTO is a world leader in cryptofinance. In 2015, we were the first to provide institutional-grade liquidity to major trading platforms. Since then, we have made significant efforts to create stability in the cryptocurrency markets. We continue to grow and shape the industry through our extensive trading experience and deep technical knowledge of blockchain.
XBTO consistent ranks among the top crypto trading and venture investing firms. Created in 2015, we are 60 people worldwide in New York, Paris and Miami.
Data Engineer Internship - Crypto Finance
Paris, New York or Miami, Full-Time
Description:
We are looking for a dedicated, methodical, and versatile data engineer intern with the experience and passion to solve tough problems with scalable, high-performance code.
We are looking for a teammate who can thrive in a dynamic environment with competing priorities and approaches.
You will work in a team with fellow engineers to create highly scalable, distributed services.
Part of the engineering team, you will work on our big data platform. Using your development skills, you will build tools to gather, manage and analyze data for our Quants, Traders, and Engineers.
Internships play a critical role at XBTO, we have hired all our previous interns.
Responsibilities:
Write clean, well-formed, testable, and maintainable software following industry best practices
Collaborate on, develop, and maintain high quality software products.
Resolve problems of moderate scope and engage assistance from more experienced team members where appropriate.
Identify ways we can improve our systems to scale with the business.
Build productive working relationships with other developers
Requirements:
Strong development skills and extremely curious about new technologies
Experience (personal or professional) working with crypto currencies, examples include: trading digital assets, using crypto platforms, and transferring coins on blockchain.
Comfortable with multiple technologies, including .net environment
Experience in APIs development (REST, Websocket, grpc) server or client side
Extremely curious about new technologies and passionate about this new era.
Strong verbal and written communication skills.
Values:
Problem-solving and perseverance capability in an ever-changing and growing environment
Willingness to trust co-workers and to take ownership
Ability to receive and give constructive feedback
Strong professional demeanour, work ethic and critical thinking skills
Ability to work with remote teams globally and possess cultural intelligence
Responsibility, good collaboration, humility, and ability to deliver independently
Able to work autonomously and possess an infectious 'can -do' attitude!
Our Offer:
XBTO wants to accelerate the social benefits of cryptocurrency. To achieve this goal, we innovate and create "Trusted Cryptofinance". We work with leading traders, investors, and entrepreneurs. Are you next?
In contributing your expertise to the growth of XBTO and the cryptofinance ecosystem, you will receive a market leading compensation package in addition to generous benefits. You will experience a fun and collegiate work environment with the chance to work in some great locations such as Miami, New York or Paris.
Both short term placements as well as permanent may be available (facilitated by sponsoring work permits globally as required). You will find colleagues who will laugh with you, just as much as they will challenge you, around the clock given our global presence. Our DNA is one that is performance-driven and meritocratic meaning that the upside for strong results is immense.
Competitive Salary + Performance based Bonus
Our Hiring Process:
In compliance with applicable law, all persons hired will be required to verify their identity and eligibility to work and to complete employment eligibility verification and background checks.
XBTO is an equal opportunity employer. We seek a diverse applicant pool and hire without regard to race, colour, gender identity, religion, national origin, ancestry, citizenship, physical abilities (or disability), age, sexual orientation, veteran status, or any other characteristic protected by law.
Please send us your resume, cover letter and any material.
---
Annonces similaires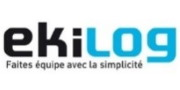 Stage Informatique - Développement Essonne entre juin et septembre 2022 de 2 à 6 mois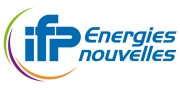 Stage Informatique - Développement Hauts-de-Seine entre septembre et décembre 2022 4 mois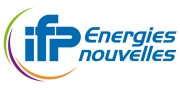 Stage Informatique - Développement Hauts-de-Seine entre juin et septembre 2022 de 3 à 4 mois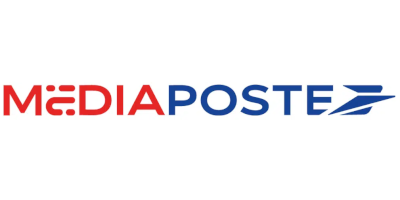 Stage Informatique - Développement Hauts-de-Seine entre aujourd'hui et juillet 2022 de 4 à 6 mois
Stage Informatique - Développement Deux-Sèvres entre aujourd'hui et juillet 2022 de 2 à 6 mois