TELUS International AI - Data Solutions partners with a diverse and vibrant community to help our customers enhance their AI and machine learning models. The work of our AI Community contributes to improving technology and the digital experiences of many people around the world.
Our AI Community works in our proprietary AI training platform handling all data types (text, images, audio, video and geo) across 500+ languages and dialects. We offer flexible work-from-home opportunities for people with passion for languages. The jobs are part-time, and there is no fixed schedule. Whoever you are, wherever you come from, come join our global AI community.
At TELUS International, we are proud to be an equal-opportunity employer and are committed to creating a diverse and inclusive workplace. All aspects of employment, including the decision to hire and promote, are based on applicants' qualifications, merits, competence, and performance without regard to diversity-related characteristics.
Personalized Internet Ads Assessor
What does the work involve?
In this job you will be reviewing online advertisements in order to improve their content, quality and layout. You will be required to provide feedback and analysis on advertisements found in search engine results and provide ratings on their relevance to the search terms used. Another aspect of this opportunity will involve reviewing the language used in advertisements by examining grammar, tone and cultural relevance.
As a Personalized Internet Ads Assessor your ultimate goal will be to contribute towards making internet search and online advertising more relevant and interesting for all French speakers in France .
Who is suitable for this work?
We are looking for dynamic people who have strong communication skills and use the Internet daily. This is a freelance, independent contractor position. You will have the flexibility and freedom to work from your own home, working your own hours.
Requirements
You must be living in France for the last 3 consecutive years
Suitable candidates must have full professional proficiency in English and French
Access to and use of a broadband internet connection and associated computer and antivirus software to perform the work, all provided at your own expense
Experience in use of web browsers to navigate and interact with a variety of content
Access to and use of an Android (version 4.1 or higher) or IOS Smartphone (version 8 or higher) to complete tasks
A Barcode Scanner application must be installed on your smartphone to complete certain tasks
Active daily user of Gmail and other forms of Social Media
Working on this project will require you to go through a standard recruitment process (including passing an open book assessment). This is a part time project and your work will be subject to our standard quality assurance checks during the term of this agreement.
Why join the TELUS International AI Community?
Earned extra income
Access to our community wellbeing initiative
Remote work & Location Independence
Flexible Hours to work around home life
Better Work-Life Balance
Be apart of an amazing online community
---
Annonce similaire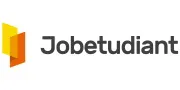 Job étudiant Animation / Tourisme Paris octobre 2023 entre 2 et 3 heures par semaine