Stage à l'étranger - MyInternshipABroad est spécialisé dans la recherche d'opportunités à l'international ainsi que dans l'ensemble des démarches administratives (visa) relatives à ce type de mission.
Nous sommes en relation constante avec entreprises, universités et étudiants et nous avons pour objectif de trouver les meilleurs étudiants pour les offres que nous recevons.

Public Relations Intern - London
Established in 2008 by four industry heavyweights from TBWA, Edelman, Buston Maarsteller, I&E, we are an award-winning communications agency and a leader on the French Market with an experise in lifestyle and corporate PR. We have our own strategic research practice, an in-house creative team, a dedicated International PR team, a lobbying office in Brussels and over 40 high-profile, internationally reknowned clients including L'Oréal, the group and brands, Accenture, Areva, Clarins, Kellogg's, KFC, Electrolux, ING Direct, Toshiba, Moët & Chandon, Vitaminwater, Coca Cola, InVivo, Gamm vert, Airbnb, etc.The UK office opened in 2011 and is based in South Molton Street in London.
Mission
Working in the new UK office with an occasional opportunity to travel to Paris to liaise with the international team, you will contribute to our strategic research and operational acitivities for clients including Toshiba, Clarins, L'Oréal, etc.
Key Responsibilities :
New Business Activity : monitoring and researching new business opportunities, drafting strategic recommendations for approach and logging all activity on an Excel database
Client work : drafting PR contents (press releases, Q&As, biographies, other toolkit contents), media relations (in English with UK press), client relations, assisting with ELAN UK marketing activity, including researching networking events, speaker opportunities and sourcing content from across the company for blogs or agency roundtables.
Profile
Bachelors Degree in Media Studies / Communications (preferred)
Good understanding of PR and the industry
Strong interest in broadcast, print and online media
English mother tongue with good spoken French
Strong writing skills
Strong telephone communications in English
Ability to present research in a concise, succinct and timely manner
Flexible and adaptable
Proficient in Microsoft Office Suite (Word, Excel, PowerPoint)
Previous PR experience
---
Annonces similaires

Stage Marketing Digital / e-Commerce Seine-Saint-Denis entre aujourd'hui et septembre 2022 6 mois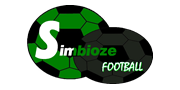 Stage Marketing Digital / e-Commerce Espagne entre aujourd'hui et septembre 2022 de 3 à 6 mois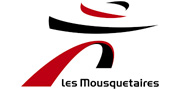 Stage Marketing Digital / e-Commerce Hauts-de-Seine entre juillet et septembre 2022 de 4 à 6 mois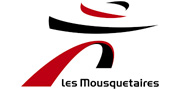 Stage Marketing Digital / e-Commerce Essonne entre juillet et septembre 2022 de 4 à 6 mois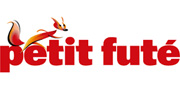 Stage Marketing Digital / e-Commerce Paris entre juillet et septembre 2022 de 4 à 6 mois