IFP Energies nouvelles (IFPEN) est un acteur majeur de la recherche et de la formation dans les domaines de l'énergie, du transport et de l'environnement. De la recherche à l'industrie, l'innovation technologique est au cœur de toutes ses activités.
Dans le cadre de la mission d'intérêt général qui lui a été confiée par les pouvoirs publics, IFP Energies nouvelles (IFPEN) s'attache à :
Apporter des solutions pour relever les défis de la société en matière d'énergie et de climat, en favorisant l'émergence d'un mix énergétique durable
Créer de la richesse et des emplois en soutenant l'activité économique française et européenne, et la compétitivité des filières industrielles associées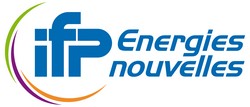 IFP Energies nouvelles (IFPEN) is a public-sector research and training center. It has an international scope, covering the fields of energy, transport and the environment. From research to industry, technological innovation is central to all its activities. As part of the public interest mission with which it has been tasked by the public authorities, IFP Energies nouvelles (IFPEN) focuses on:
providing solutions to take up the challenges facing society in terms of energy and the climate, promoting the emergence of a sustainable energy mix
creating wealth and jobs by supporting French and European economic activity, and the competitiveness of related industrial sectors
Numerical simulations of 3D liquid film flowing over corrugated geometry: application to the cooling of electric engines (SOLAIZE or RUEIL)
The context of the internship is the cooling of electric engines.
The heat generated by the electric motor is due to losses within multiple components like stator windings, rotor magnets or conductors. Among the different cooling strategies, this study focuses on an active convective cooling technology, where heat is removed from the motor to eventually be rejected to the ambient environment. Heat may be extracted through active cooling using a cooling jacket or a spray directly injecting a cold liquid on the stator or the rotor.
To design and evaluate the performance of such a cooling system, we need to estimate the heat transfer coefficients between the solid part of the motor (stator windings, rotor magnets…) and the cooling liquid-film flowing over it.
The objective of the internship is to simulate with CONVERGE software a 3D liquid film flowing over a flat or corrugated solid plate, using an interface tracking method (VoF). Work has already been initiated to simulate 2D stationary liquid films.
During the internship, the methodology established during this preliminary study will be transposed to 3D configurations where falling liquid films exhibit side contact lines. First, the intern will reproduce the flows of 3D liquid films on flat plates reported in the literature (Lan et al. (2010), Mahady et al. (2016), Lavalle et al. (2020)). In particular, a mesh sensitivity study in the presence of a contact angle model will be carried out. We will then extend these calculations to corrugated plate configurations and compare the results with data from the literature (Aksel et al. (2018), Dietze et al. (2019)).
This internship work will enable us to study the behaviour of liquid films and generate reference numerical data that can then be used as part of a PhD proposed for 2024, whose aim is to develop and implement an Eulerian thick film model.
The internship will be organized as follows:
Literature review on experimental data
Prepare and run simulations on IFPEN supercomputers
Results analysis and comparison with experimental results
Write a research report
The intern will interact with the numerical and experimental team involved in the cooling of electric motors. He/she will also share his/her work progress on a regular basis with the supervisors, as well as other members of the team.
Academic requirement:
University master degree student or 3rd year engineering school
Scientific requirement: Fluid mechanics, numerical simulation, multiphase flows, CFD, scientific computing, Linux, scripting (Python)
Language requirement: Fluent in English or in French
Location: IFP Energies nouvelles, Solaize (near Lyon in France) or Rueil Malmaison (near Paris in France)
---
Annonces similaires
Stage Ingénierie Loire-Atlantique entre janvier et mars 2024 de 3 à 6 mois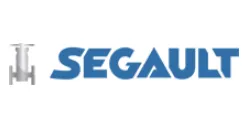 Stage Ingénierie Essonne entre janvier et mars 2024 6 mois