IFP Energies nouvelles (IFPEN) est un acteur majeur de la recherche et de la formation dans les domaines de l'énergie, du transport et de l'environnement. De la recherche à l'industrie, l'innovation technologique est au cœur de son action, articulée autour de quatre priorités stratégiques : CLIMAT, ENVIRONNEMENT ET ÉCONOMIE CIRCULAIRE, ÉNERGIES RENOUVELABLES, MOBILITÉ DURABLE et HYDROCARBURES RESPONSABLES.
L'engagement d'IFPEN en faveur d'un mix énergétique durable se traduit par des actions visant :
à gagner en efficacité énergétique ;
à réduire les émissions de CO2 et de polluants ;
à améliorer l'empreinte environnementale de l'industrie et des transports ;
tout en répondant à la demande mondiale en mobilité, en énergie et en produits pour la chimie.
Dans cet objectif, IFPEN développe des solutions permettant, d'une part, d'utiliser des sources d'énergie alternatives et, d'autre part, d'améliorer les technologies existantes liées à l'exploitation des énergies fossiles.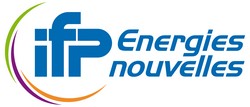 NOx Recirculation - A Novel Combustion Regime for Zero-Carbon Fuels
Combustion of zero-carbon fuels, such as hydrogen and ammonia, are promising solutions for de-carbonization. However, they still face difficulties. Combustion of hydrogen generates higher temperature than hydrocarbon fuels, which will lead to higher NOx emission. The highly reactive nature of hydrogen arouses abnormal combustion issues. These drawbacks make it less "clean" and "safe". Ammonia combustion suffers from poor combustion characteristics (e.g., high ignition energy, low flame speeds, and limited flammability) and requires boosting techniques.
Aiming to tackle these problems, at IFPEN we propose a novel combustion regime for hydrogen and ammonia, NOx recirculation. As a product and pollutant from hydrogen combustion, recirculation of NOx may reduce the total amount of NOx formation by shifting chemical balance and by reducing combustion temperature. The lower temperature could also increase ignition delay time and may therefore reduce the risk of auto-ignition which causes abnormal combustion. For ammonia combustion, recirculation of NOx may help boost the system reactivity. Comparing to other boosters, it is easy to obtain (abundant in the exhaust gas) and could boost the combustion without introducing CO2 emissions.
The main composition of NOx is mainly NO with NO2, and N2O. NO2 is known to have high reactivity and could boost combustion through a "NO2-NO" loop which generates OH radicals. Although NO is typically considered to be much less reactive, a recent study on the impact of NOx addition on methane combustion found that NO acts as an inhibitor on ignition at low concentrations but become a promoter as NO concentrations increase in the mixture. These indicates that NOx recirculation technology could be of great potential for the combustion of zero-carbon fuels.
However, the feasibility of this concept still needs to be assessed both theoretically and technically. Therefore, this work aims to study, numerically by using kinetic modeling, the potential effects of NOx recirculation technology for the combustion of hydrogen and ammonia.
Methodology
Bibliography on hydrogen combustion, ammonia combustion, their exhaust gas composition, effect of NOx addition on the ignition delay time and laminar flame speeds, and the corresponding mechanisms.
Kinetic modeling of the effect on ignition delay and flame speeds of hydrogen and ammonia by the addition of NO, NO2, N2O, their mixtures, and exhaust gas of ammonia combustion.
Compare modeling results with potential experimental results if exist.
(If identified as needed in the previous step) Update and develop kinetic mechanism specially for NOx recirculation.
Study the kinetics and analyze reaction pathways related to the effect of NOx recirculation.
(If previous results show feasibility) Propose corresponding technical solutions to realize this technology.
What you could acquire after the internship
Knowledge on combustion of hydrogen and ammonia and effect of NOx on their combustion.
Computational skills: kinetic modeling using the software CHEMKIN Pro or Cantera.
Requested profile and skills:
Level: Bac+5 or Bac+4
Aptitudes: Taste for research, dynamism and force of proposal, motivation for the valorization of results (writing of scientific articles), ability to work in a team
Duration and dates: 6 months between January and September 2024
Practical information: The internship will take place at IFP Energies nouvelles in Rueil-Malmaison (west of Paris). The intern will be granted with a financial compensation (unless granted otherwise).
---
Annonces similaires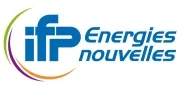 Stage Chimie Hauts-de-Seine entre février et août 2024 6 mois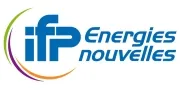 Stage Chimie Hauts-de-Seine entre décembre 2023 et janvier 2024 de 6 à 8 mois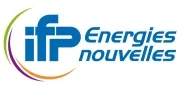 Stage Chimie Hauts-de-Seine entre janvier et juillet 2024 6 mois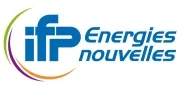 Stage Chimie Hauts-de-Seine entre janvier et juin 2024 6 mois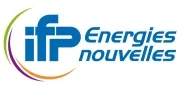 Stage Chimie Hauts-de-Seine entre février et juin 2024 6 mois