Cerba Healthcare is fast growing international leader provider of diagnostic services, which covers all fields of Human and veterinary medical Biology including clinical trials.
Cerba Healthcare operates across five continents, with a turnover in excess of €2 bn and highly cash generative. Cerba Healthcare has a clear strategy & sustainable investment to support its growth and to maintain and build upon its global leadership in providing mission critical medical biology services.

The atmosphere in the Group is very positive and will satisfy people with an entrepreneurial spirit and who like to work in a fast pace environment.
Junior Auditor (trainee)
The team will comprise of 5 heads in 2022 with a range of audits, which will be outsourced to external providers. However, considering the rapid growth, the headcount will be readjusted on a yearly basis.
Key Relationships:
Internal Stakeholders: CFO, Deputy CEO, GEC, Senior Management, colleagues and team members
Internal Stakeholders: ad-hoc meeting with external auditors
Overview of the role
The trainee auditor will work as part of an audit team.
The trainee auditor will receive close supervision as well as Technical guidance from the Senior auditor and the Head of Internal Audit.
The trainee internal auditor will learn to conduct internal audits from start to finish under close supervision at the beginning and under general supervision at other times depending upon the duty assigned and pace of development.
The Auditor will learn to perform audit reviews revolving around Finance, transactional activities, Compliance (AML/Anti-bribery audits); HR/Payroll reviews and various project reviews.
The trainee auditor will learn and acquire the following skills:
Audit Risk based methodology.
To perform audit tests based on risk identified and identify material exceptions to generally accepted accounting principles and material noncompliance with applicable laws, regulations and procedures
To identify records or activities to be reviewed
To review and analyse financial and operational transactions, documents, records, and reports to obtain facts and verify accuracy
To participate in discussions with operational personnel verify key findings and to obtain explanations of and reasons for apparent deficiencies
Audit report writing and presentation skills
The Trainee auditor will take part in the Audit Committee preparation
This position offers a strong exposure to the Top Management
The work will require travel outside Paris and France. The travel represents c.30%.
Duties and key Responsibilities
Must familiarise with his clients (Support Services functions (Treasury, HR, Legal, Payroll, IT, Finance and Management unit teams) and develop and nurture good relations with them
Learn to evaluate the adequacy and effectiveness of internal controls
Learn to prepare statistical tables and charts, financial summaries, schedules, work-flow charts, staffing patterns, and organizational charts
Learn to prepare work papers to document audit findings as required or as indicated in a formal audit program
Learn to assist a higher-level internal auditor in preparing audit report drafts
Learn to formulate recommendations to address areas for improvement & improve operations
Learn to assess financial statements, identify risks or internal control issues or process to be simplified further and assess the company's general reporting systems
Active adherence to budget & timetable, bringing matters to the Senior / Manager's attention
Learn to plan, execute & finalise the audit assignment supporting the performance in charge.
Ensure compliance with internal audit methodology and external regulatory requirements.
Candidate requirements
Candidates should be on the way to become Chartered Accountant (DCG or DSCG) with a good academic record.
Good interpersonal skills and the ability to work in a multi-cultural environment.
Ability to develop & maintain effective working relationships with employees at all levels.
Focused, curious, motivated to learn and able to operate / work with senior executives.
Self-starter and proactive with a questioning mentality, energetic, pragmatic, hardworking
Possess the personal gravitas and characteristics to influence change.
Ability to function in a fast moving/entrepreneurial environment and react quickly to changes that effect the risk/controls profile of the business, as well as of being able to identify opportunities regarding control processes, efficiencies and cost savings.
Be comfortable operating in a change management environment, which is open, honest, dynamic, friendly and yet sometimes challenging.
The candidate must be happy to work in team or to work sometimes on his/her own and be able to relate effectively to staff at all levels in the organization.
The candidate must be prepared to be flexible to accommodate the working requirements of the job and travels in France of abroad (will be adapted to encompass the school attendance requirements)
Skills requirements
Fluency in French and (ideally in English) is a must have with excellent writing skills.
Proven ability to write in a clear and concise manner and to communicate effectively orally.
Ability to identify issues, formulate opinions, make conclusions and recommend solutions.
Knowledge of Accounting principles and practices
Sound knowledge of business administration and management practices
Excellent computer skills in Excel, word and Power-point
Planning and organizational skills required.
Ability to work progressively independently; commitment to continuous learning and willingness to keep up to date on new developments in the audit field
Reporting and progression
The individual will be based in Issy les Moulineaux and report to the Head of Internal Audit. Opportunity to be offered evolution in Internal Audit or within the company. The Group has a demonstrable a significant track record in successfully moving people around the Group and progressing their careers.
---
Annonce similaire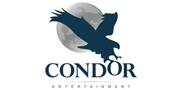 Contrat en alternance Audit / Comptabilité Paris entre aujourd'hui et novembre 2021 12 mois