Cairn Biosciences is a biotech startup with headquarters in San Francisco, CA and a branch in Paris at Station F.
We are a diverse, multidisciplinary team of experts in drug discovery, disease biology, engineering and computation that is pioneering a new drug discovery paradigm to deliver better therapeutics, with an initial focus on cancer.
Internship - Software Engineering & IoT for Laboratory Automation
Laboratory automation approaches, and notably laboratory robotics, bestows multiple benefits through improvements in reproducibility, researcher efficiency, clinical translation, and safety [1]. Ultimately, combining them with machine learning tools to automatically optimize experimental design allows to speed up research and discovery [2]. The goal of this internship is to build software to support such ambitious goals.
We are looking for a resourceful and creative intern to join our Paris team for 6 months to support the integration, automation and autonomous control of several in-house and commercial laboratory devices to further the development of our platform. This role provides an opportunity to work in a fast-paced startup environment and contribute to solving complex problems that will have an impact in improving healthcare.
Key Responsibilities :
Write software to control in-house instrumentation for automated cell culture using a Raspberry Pi (GPIO/UART/I2C).
Implement a REST API to serve the device control operations to external users over the cloud.
Handle different device designs and configurations in a modular way using object-oriented programming.
Timely delivery of results to reach internal milestones and technology development goals.
Documentation of SOPs and protocols for internal users.
Preparation of reports and presentations about technical progress.
Requirements :
Enrolled in a Masters program in Robotics, Computer Science, or equivalent.

Hands-on skills in object-oriented programming (e.g. Python, Java, C++) with an emphasis on code robustness, readability and reusability.

Proven experience with all phases of the software development lifecycle.

Must work well in a multidisciplinary team environment.

Demonstrated problem-solving skills and attention to detail.

Fluent in English, with excellent oral and written communication skills.

Current European work authorization.
Nice to have experience:
Familiarity with or interest in automated system development (e.g. RaspberryPi (preferred) or Arduino) and hardware-software interfacing (e.g. SPI, I2C and UART based on Python)
Prior experience with cloud computing (AWS, GCP or similar).
Prior experience with REST APIs.
Basic knowledge in electronic circuit design and digital signal processing.
Bibliography :
[1] Holland, Ian, and Jamie A. Davies. "Automation in the life science research laboratory." Frontiers in Bioengineering and Biotechnology 8 (2020): 1326.
[2] Miles, Ben, and Peter L. Lee. "Achieving reproducibility and closed-loop automation in biological experimentation with an IoT-enabled lab of the future." SLAS TECHNOLOGY: Translating Life Sciences Innovation 23.5 (2018): 432-439.
Please submit your resume and cover letter detailing your interest and experience to iQuesta.com. Cairn Biosciences is an Equal Opportunity Employer. Note to employment agencies : Please do not forward agency resumes; Cairn Biosciences will not be responsible for any fees related to resumes that are unsolicited.
---
Annonces similaires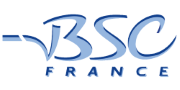 Stage Informatique - Développement Paris entre aujourd'hui et avril 2022 de 5 à 6 mois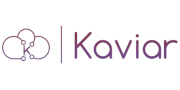 Stage Informatique - Développement Hauts-de-Seine entre aujourd'hui et avril 2022 de 3 à 6 mois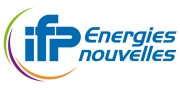 Stage Informatique - Développement Hauts-de-Seine entre mars et juin 2022 4 mois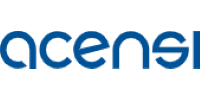 Stage Informatique - Développement Hauts-de-Seine entre aujourd'hui et avril 2022 de 4 à 6 mois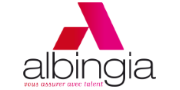 Stage Informatique - Développement Hauts-de-Seine entre aujourd'hui et mars 2022 6 mois