3D-Oxides vision and purpose is to develop disruptive technologies in a wide range of fields such as integrated optics, photonics, micro and nanoelectronics, cleantechs or biotechs.
The multi-disciplinary company staff displays several PhD in various fields of expertise to efficiently address top level R&D objectives. The company is involved in several steps of the production chain for thin film growth starting from chemical precursor synthesis to process development for CBVD (Chemical Beam Vapour Deposition) systems, to material science engineering up to first concepts in devices development.
Optimization of optical and electrical properties of oxides thin filmsdeposited by CBVD - Master 2

Introduction:
Oxides thin films have been significantly exploited in the various applications such as optoelectronic, photonics, microelectronic and biotechnology due to its good thermal, optical and mechanical properties [1-4].
Despite all these properties still the challenge to achieve high quality with reproducibility is open.
To overcome these issues, a variety of techniques are used to prepare oxide thin films. These include sol-gel [5] Chemical Vapor deposition (CVD) [6], Pulsed laser deposition [7] RF sputtering [8], Atomic layer deposition ALD [9].
Although these film deposition techniques are promising but attaining optimum properties with reproducibility needs further improvements. Therefore, we have proposed a novel deposition technique Chemical Beam Vapor Deposition knows as CBVD (developed together by ABCD Technology and 3D Oxides) to achieve high quality oxide films with desired structure [10-12].
Besides that, its powerful combinatorial facility provides a very accurate control of film composition allowing easy material property variation and optimization.
Furthermore, 3D-Oxides has shown competence to grow high quality oxide films at the industrial level. Therefore, it is necessary to examine the reproducibility and the uniformity of the film in terms of functional and microstructural properties to qualify this CBVD technique as a best choice.
The aim of this proposal is to investigate the reproducibility as well as uniformity of the optical and functional properties in the oxide films with respect to elemental compositions and film thicknesses.
Objective:
Objective of this proposal is to investigate reproducibility and uniformity of dielectric, morphological and electrical properties in oxide thin films by various characterization techniques including LCR meter, Scanning Electron Microscopy (SEM), and I-V circuit.
Work methodology for 6 months – September 2023 to February 2024:
ACTIVITY 1: Training on LCR & SEM characterization techniques.
ACTIVITY 2: Literature survey.
ACTIVITY 3: Thin films fabrication.
ACTIVITY 4: Characterization.
ACTIVITY 5: Analyzing data & plotting graphs.
ACTIVITY 6: Writing report
Skills & key responsibility:
Good knowledge of material science.
Capable to conduct optical and electronic experiments.
Able to demonstrate a good knowledge of electrical properties.
Interpret, summarize, and present research data in the meeting.
Communicate efficiently and work collaboratively.
Take responsibility for the timely delivery of his/her objectives.
Perform research at a supervisor's request
References:
A.A. Qureshi, H M A. Jawed, S Jawed, A Bashir, M Usman, A. Akram, M I Ahmad, U Ali, M Sahid, M Rizwan, S A Raza, Surf. & Inter. 25 (2021) 101299.
J Wang, Y Yu, S Li, L Guo, E Wang, and Y Cao, J Phys. Chem. C 117 (2013) 27120
A M Bolbol, O H Abd-Elkader, H Elshimy, Z I Zaki, S A Shata, M Kamal, A S Radwan, Nassar Y Mostafa, Results in Phys. 42 (2022) 105955.
D Dastan; Apple. Phys. A 123 (2017) 669.
T P Alexander, D R Ulhmann, G Teowee, F M, Carthy, T J Bukowsky; Integr. Ferroelectr., 17 (1997) 221
J Fung, I Wang, Catalysts. J. Catal., 130 (1991) 577
O Nakagawara, Y Toyota, M Kobayashi, Y Yoshino, Y Katayama, H Tabata, T Kawai; J. Appl. Phys., 80 (1996) 388
D J Rani, A G S Kumar, and T S Rao, J Coat. Tech. & Research 14 (2017) 971
L Bedikyan, S Zakhariev, M. Zakharieva; Titanium Dioxide Thin Films: Preparation and Optical Properties; J. Chem. Tech. Metall. 48 (2013) 555.
R. Rani, W. Maudez, R. Sayal, R. Rai, S. Kumar, Md K. Shamim, E. Wagner, S. Sharma, G. Benvenuti, Physica B: Condensed Matter, 650, 2023, 414541.
G. Benvenuti, E. Halary-Wagner, and C. Petit. Vapor Phase Deposition System. Patent EP2347030 A1, Dec 2009. Applicant: ABCD Technology S.A. (CH).
E. Wagner, et Al.; C. S. Sandu, S. Harada, G. Benvenuti, V. Savu, and P. Muralt. Thin Solid Films, 586 (2015) 64-69.
---
Annonce similaire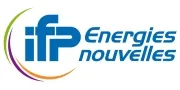 Stage Sciences des Matériaux Rhône entre aujourd'hui et octobre 2023 de 5 à 6 mois