Early Metrics produces ratings and research to empower a changing economy. As an independent rating agency, we have developed a scientific methodology to reliably evaluate both qualitative and quantitative metrics in startups and SMEs.
Moreover, we identify emerging technology trends across multiple industries. Therefore, we provide the right tools for decision-makers from funds and corporates to discover, qualify and engage with the best innovative players.
Since 2014, Early Metrics has rated +3500 European and international startups for over 280 clients among which several CAC40 and FTSE100 companies.
Internship - Editor & translator - FR&ENG
WHAT YOU WILL DO
You will enter the venture ecosystem in an international company with a unique position in the startup world! You will work closely with the Editing Manager who coordinates the writing and translation resources responsible for ensuring the quality of our deliverables. As an editor at Early Metrics, you will be fully autonomous and responsible for the editing of rating reports and thematic ecosystem studies. Your role:
75% of your time will be dedicated to:
Writing reports (mostly in English) on rated companies from content synthesised by Early Metrics' analysts. The reports will be written on a standardised template. The rating reports cover several aspects such as the management team of a project, the innovative potential of the project and its market positioning. Our different types of analysis explore the financial health of a company as well as its alignment with environmental and social values.
Translation of Early Metrics deliverables from English to French (and conversely).
Writing startup profiles to feed our ecosystem studies, covering many sectors such as health, tourism, luxury, energy, mobility, etc. A dream for curious minds!
25% of your time will be dedicated to:
Contributing to the continuous improvement of Early Metrics deliverables.
Participating in the production of content for our website (mainly translation of articles).
The offer includes a fixed salary of €1,200.
WHO YOU ARE
Graduated with a degree in languages (translation), literature, business, strategy or communication and journalism
Previous experiences and hard skills:
At least one previous experience in a similar position (incl. internships) with proven editorial skills
An experience in a tech/growth company can be a plus
Bilingual in French and English
Strong analytical mind and synthesis skills
A stickler for spelling
An appetite for digital tools
Good understanding of the corporate innovation landscape
Also, people say that you have:
Excellent writing skills in French and English
Attention to detail (never miss a single typo)
A solution-oriented mindset
Organisational skills and the ability to work hard
Sense of rigor and autonomy
Ambition to join a fast growing company
WHY YOU SHOULD JOIN US
We have a young and diverse team
We have an international presence and global ambition
We encourage every employee to take an active part in the company's development
We provide our employees with the resources and support to achieve their personal goals and improve their skills
We offer autonomy and flexibility thanks to our work-from-home policy of 10 days/month
We are based in the heart of Paris and London
We value our team's happiness and organise regular activities outside of work
Early Metrics is committed to achieving workforce diversity in terms of gender, race, nationality, disability status, age, culture and all other socio-demographic factors. We encourage all those who feel qualified for a position to apply, including those with disabilities. We examine all applications following non-discrimination principles, with a focus on each applicant's skills and experience. This policy applies to all procedures within Early Metrics, including recruitment, compensation, benefits, promotions, terminations and all terms of employment.*
---
Annonces similaires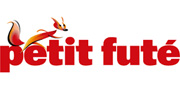 Stage Journalisme / RP / Edition / Traduction Paris entre aujourd'hui et septembre 2022 de 3 à 6 mois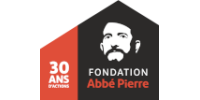 Stage Journalisme / RP / Edition / Traduction Paris entre septembre et octobre 2022 6 mois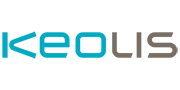 Stage Journalisme / RP / Edition / Traduction Paris entre aujourd'hui et septembre 2022 de 4 à 6 mois