IFP Energies nouvelles (IFPEN) est un acteur majeur de la recherche et de la formation dans les domaines de l'énergie, du transport et de l'environnement. De la recherche à l'industrie, l'innovation technologique est au cœur de son action, articulée autour de quatre priorités stratégiques : CLIMAT, ENVIRONNEMENT ET ÉCONOMIE CIRCULAIRE, ÉNERGIES RENOUVELABLES, MOBILITÉ DURABLE et HYDROCARBURES RESPONSABLES.
L'engagement d'IFPEN en faveur d'un mix énergétique durable se traduit par des actions visant :
à gagner en efficacité énergétique ;
à réduire les émissions de CO2 et de polluants ;
à améliorer l'empreinte environnementale de l'industrie et des transports ;
tout en répondant à la demande mondiale en mobilité, en énergie et en produits pour la chimie.
Dans cet objectif, IFPEN développe des solutions permettant, d'une part, d'utiliser des sources d'énergie alternatives et, d'autre part, d'améliorer les technologies existantes liées à l'exploitation des énergies fossiles.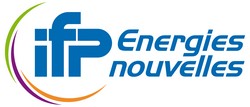 Improvement of combustion and efficiency loss analysis tool for a spark ignition hydrogen engine
The spark ignition engine fueled by hydrogen is a possible solution to decarbonize the ground transport. Compared to the fuel cell, it benefits from the advantages of internal combustion and fossil fuel engines, in particular the technological maturity, the existence of production chains and the durability. This results in a possible rapid development at moderate cost, accentuated by a reduced need for noble metals and hydrogen purity.
The control of hydrogen combustion requires the adaptation of internal combustion engine and test bench. It also requires the adaptation of tool for combustion and efficiency loss analysis for understanding and optimizing the engine. This numerical tool allows to calculate the heat release rate, the wall heat transfers during the closed-valves portion of the cycle according to the geometry of the engine, to deduce the differences sources of losses between the theoretical thermodynamic efficiency (Otto cycle) and the indicated efficiency. This numerical tool still needs to be improved, particularly in terms of validation and user-friendliness.
This study focuses on the improvement of this tools for combustion and efficiency loss analysis applied to spark ignition and hydrogen engine. It aims to identify the results that are still invalid or missing, to modify the tool to make the results more suitable and to facilitate their visualization or availability.
The work will therefore consist of:
Learning about the tool developed on the Matlab platform for combustion and efficiency loss analysis;
Identifying invalid or missing results computed by the tools by comparison with internal simulation data or scientific literature;
Adapting the tool in terms of visualization and provision of results for later development and use.
Requested profile and skills:
The student must be in internship for Master M2 or equivalent education level with a good knowledge of the internal combustion engine and Matlab-type programming language to improve the tool under development.
Knowledge of hydrogen combustion is a plus but not essential.
The candidate must be motivated to work in a research environment on future mobility and air quality.
Finally, he must have the ability to work in a team and communicate on his work.
Specialization keywords: thermodynamic, fluid mechanics, programming
Duration and dates: 6 months between January and November 2024
Practical information: The internship will take place at IFP Energies nouvelles in Solaize (south of Lyon). The intern will be granted with a financial compensation (unless granted otherwise).
Interested ? Send a letter of motivation and a CV !
---
Annonces similaires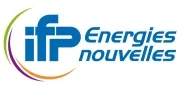 Stage Energétique Rhône entre février et juin 2024 6 mois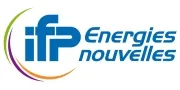 Stage Energétique Rhône entre février et avril 2024 5 mois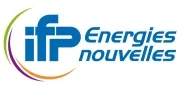 Stage Energétique Hauts-de-Seine entre janvier et juillet 2024 6 mois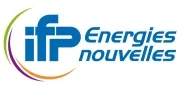 Stage Energétique Hauts-de-Seine entre janvier et septembre 2024 6 mois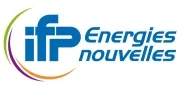 Stage Energétique Hauts-de-Seine entre janvier et septembre 2024 6 mois