IFP Energies nouvelles (IFPEN) est un acteur majeur de la recherche et de la formation dans les domaines de l'énergie, du transport et de l'environnement. De la recherche à l'industrie, l'innovation technologique est au cœur de son action, articulée autour de quatre priorités stratégiques : Mobilité Durable, Energies Nouvelles, Climat / Environnement / Economie circulaire et Hydrocarbures Responsables.
Dans le cadre de la mission d'intérêt général confiée par les pouvoirs publics, IFPEN concentre ses efforts sur :
l'apport de solutions aux défis sociétaux de l'énergie et du climat, en favorisant la transition vers une mobilité durable et l'émergence d'un mix énergétique plus diversifié ;
la création de richesse et d'emplois, en soutenant l'activité économique française et européenne et la compétitivité des filières industrielles associées.
Partie intégrante d'IFPEN, l'école d'ingénieurs IFP School prépare les générations futures à relever ces défis.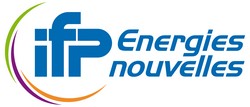 Experimental study of solid liquid fluidization: particle shape effect. Local hydrodynamic measurements
Particulate flows are widely encountered in industrial processes (catalytic, adsorption, combustion reactors ...). Both Experimental and modeling efforts have been focused mainly on the description of hydrodynamic, thermal and / or reactive behaviors of spherical particles. However, in practice, various particle shapes are used, mainly based on extrudates with different shapes such as cylinders, trilobes or quadrilobes.
The lack of appropriate laws taking into account a shape factor, presents a hindrance to the development of predictive CFD (computational Fluid Dynamics) models aimed at optimizing industrial process design and technologies. Within the ANR project MUSCATS (IFPEN, IMFT (institute de Mécanique des Fluide de Toulouse) and LGCT (Laboratoire de Génie Chimique de Toulouse)), the development of these lacking laws is intended through a multiscale approach associating both experimental and numerical methods.
As the shape strongly influences the reactor hydrodynamics, we propose in this internship to investigate experimentally the particle shape effects on a liquid solid fluidized bed. Both spherical and cylindrical particles will be tested on a small rectangular column (width a~10 cm/ height H~2m/ number of particles~100000 particles). Expansion behavior under several superficial liquid velocities will be studied. The results will be used for the validation of a CFD model (not included in the internship).
Objectives :
A prior internship provided overall measurements (overall expansions, pressure drop profiles) and initial results for local measurements. These latter are based on fast-imaging tracking for the evaluation of particles trajectories and velocities. This second internship aims at acquiring precise and exhaustive local measurements.
Thus the candidate will be working at:
the set-up of the experimental methods (partially done by the 1st internship)
providing local experimental results: spherical particles : using imagery techniques: following previous works of A. Corona-Aguilar (IMFT thesis 2008) : use of tagged particle inside a liquid solid fluidized bed with similar refractive index between solid and liquid : tracking of the tagged particle (velocity, acceleration, collisions). Cylindrical particles : adapting the imagery technique to the case of a cylindrical particles using the work of Clément Toupoint (IFPEN/IMFT thesis 2016-2018) on falling single cylinder in liquid media : trajectory, velocity, rotation ....
providing a comprehensive and well written internship report with an appropriate bibliography on the subject
If you are interested, please address your CV and motivation letter to the supervisors