IFP Energies nouvelles (IFPEN) est un acteur majeur de la recherche et de la formation dans les domaines de l'énergie, du transport et de l'environnement. De la recherche à l'industrie, l'innovation technologique est au cœur de son action, articulée autour de quatre priorités stratégiques : Mobilité Durable, Energies Nouvelles, Climat / Environnement / Economie circulaire et Hydrocarbures Responsables.
Dans le cadre de la mission d'intérêt général confiée par les pouvoirs publics, IFPEN concentre ses efforts sur :
l'apport de solutions aux défis sociétaux de l'énergie et du climat, en favorisant la transition vers une mobilité durable et l'émergence d'un mix énergétique plus diversifié ;
la création de richesse et d'emplois, en soutenant l'activité économique française et européenne et la compétitivité des filières industrielles associées.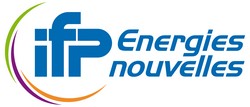 Development of methodologies for 3D simulations of direct liquid cooling of electric machines using the MPS approach
Cooling of electrical machines is a crucial issue to optimize their power density while ensuring the integrity of components (winding, magnet), which can suffer irreversible damage at high temperatures. Direct liquid cooling of these components is a promising approach: end-windings or the rotor, for example, can be efficiently cooled by impinging oil jets forming a film. However, the flows involved are complex: a jet impacting a rough surface, flat or concave, fixed or rotating, forming a dripping film subject to interactions with the air entrained by the rotor. The nature of the coolant (oil with high Prandtl number), adds a difficulty: there is a strong coupling between velocity and thermal, especially since the viscosity of the oil varies strongly with temperature.
Several CFD approaches are currently used at IFPEN to simulate these flows, to evaluate friction or heat transfer: two-phase flow RANS or LES methods, using the Volume of Fluid (VoF) model with a reconstruction scheme of the liquid/air interface, or the MPS (Moving Particle Semi-implicit) method allowing lower resolution calculations with a reduced return time compared to conventional CFD approaches, which makes it compatible for design and optimization.
The proposed internship will focus on the latter approach, with the objective of refining and validating the computational methodologies to be applied for this type of simulation.
The work will focus on 3 physical aspects, each studied via academic test-cases:
the friction induced by the liquid jet impacting the rotor (when the rotor is cooled): experimental measurements conducted at IFPEN have shown that they are non-negligible. The friction predicted by the code will be validated on a simple case of jet impacting a flat surface.
liquid-air coupling: the film formed on the components can be destabilized by the air entrained by the rotor. Three methods to model the liquid-air coupling are available in the MPS code. They will be evaluated and compared in terms of physical results and computational time on 2D liquid film simulations. We will also focus on cases of impinging jets deflected by a coflow of air, representative of cases of cooling by rotating jets.
heat transfer: they are predicted thanks to Nusselt correlations, specified by the user. The relevance of these correlations will be evaluated on impinging jet and film cases.
The intern will prepare the numerical set-up of the test cases and run the simulations using Particleworks software. He/she will compare the results with experimental data and/or results previously obtained with the VoF approach (CONVERGE code). A set of best practices will be established, which can be applied in future MPS calculations at IFPEN.
Requested profile and skills:
Master degree or 3rd year of engineering school.
Knowledge in fluid mechanics (CFD), numerical simulations, multiphase flows, heat transfer, scientific computing, Linux, scripting (Python or Matlab).
Fluent in English or French.
Duration and dates: 5 months from January 2023
Practical information: The internship will take place at IFP Energies nouvelles in Rueil-Malmaison (west of Paris). The intern will be granted with a financial compensation (unless granted otherwise).
Interested ? Send a letter of motivation and a CV !
---
Annonces similaires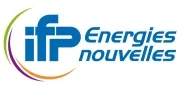 Stage Physique et Analyse Hauts-de-Seine entre mars et août 2023 6 mois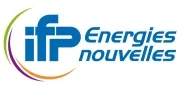 Stage Physique et Analyse Hauts-de-Seine entre aujourd'hui et juillet 2023 de 5 à 6 mois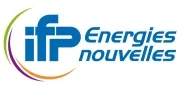 Stage Physique et Analyse Hauts-de-Seine entre mars et juillet 2023 de 5 à 6 mois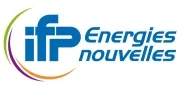 Stage Physique et Analyse Rhône entre aujourd'hui et juillet 2023 6 mois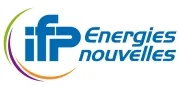 Stage Physique et Analyse Rhône entre aujourd'hui et juillet 2023 de 5 à 6 mois