IFP Energies nouvelles (IFPEN) est un acteur majeur de la recherche et de la formation dans les domaines de l'énergie, du transport et de l'environnement. De la recherche à l'industrie, l'innovation technologique est au cœur de son action, articulée autour de quatre priorités stratégiques : CLIMAT, ENVIRONNEMENT ET ÉCONOMIE CIRCULAIRE, ÉNERGIES RENOUVELABLES, MOBILITÉ DURABLE et HYDROCARBURES RESPONSABLES.
L'engagement d'IFPEN en faveur d'un mix énergétique durable se traduit par des actions visant :
à gagner en efficacité énergétique ;
à réduire les émissions de CO2 et de polluants ;
à améliorer l'empreinte environnementale de l'industrie et des transports ;
tout en répondant à la demande mondiale en mobilité, en énergie et en produits pour la chimie.
Dans cet objectif, IFPEN développe des solutions permettant, d'une part, d'utiliser des sources d'énergie alternatives et, d'autre part, d'améliorer les technologies existantes liées à l'exploitation des énergies fossiles.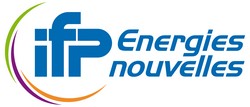 Contribution of volatile organic compounds to pollution and air quality issues
IFP Energies nouvelles (IFPEN) is a major player in research and training in the fields of energy, transport, and the environment. In the field of sustainable mobility, IFPEN conducts research aimed at improving vehicle powertrains, to improve their energy efficiency and reduce their potential impacts on the environment and human health, notably through work on engines, fuels, hybridization, associated energy management or the use of fuel cells.
While the primary emissions of vehicles have been drastically reduced with the adoption of catalysts and then particulate filters in recent decades, the impact that certain residual emissions may have on air quality needs to be further investigated. Indeed, some chemical species emitted by vehicles are likely, once released into the atmosphere, to contribute to the formation of the so-called "secondary" aerosols, thereby increasing atmospheric particulate concentrations and further degrading air quality; this is particularly true for volatile organic compounds [VOC], precursors of secondary organic aerosols [SOA].
The objective of the internship will be to continue the work initiated in recent years within the "Energy conversion and emissions" department of the "Mobility and Systems" division regarding the impact of the road transport sector on potential SOA precursors, focusing on volatile organic compounds.
To do this, you will need, using the scientific databases and IFPEN work already available/carried out, or by participating in a measurement campaign using newly acquired equipment:
To draw up a bibliographic inventory of VOC emissions from road transport, ideally proposing a classification according to their SOA formation potential and their volatility,
To identify VOC sampling and analysis methods (online and in the laboratory), their respective strengths/weaknesses, as well as the most suitable solutions to study transient phenomena, taking into account the wide range of volatility of such compounds,
Based on the available IFPEN equipment, to propose a protocol as well as the related conditions (to use and validate it), making it possible to assess the potential of volatile organic compounds to create secondary organic aerosols.
Requested profile and skills:
End of engineering course, master 2, university research master, with knowledge in chemistry, atmospheric chemistry and/or air quality.
Interested in environmental issues (air quality, health impacts, global warming, etc.).
Use of computer/office softwares (Word, Excel, Powerpoint, Teams, etc.) necessary to carry out the missions entrusted and daily activities.
Interpersonal skills, motivation, rigour, and initiative abilities.
Writing quality, English language mastery (reading, writing)
Keywords: Pollution, emissions, air quality, volatile organic compound, aerosol, atmospheric chemistry
Duration and dates: 6 months, between March and October 2024
Practical information: The internship will take place at IFP Energies nouvelles in Solaize (south of Lyon). The intern will be granted with a financial compensation (unless granted otherwise).
---
Annonces similaires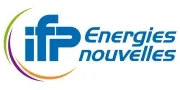 Stage Chimie Rhône entre février et novembre 2024 de 5 à 6 mois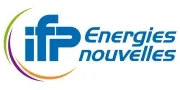 Stage Chimie Rhône entre février et novembre 2024 de 5 à 6 mois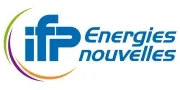 Stage Chimie Rhône entre février et novembre 2024 de 5 à 6 mois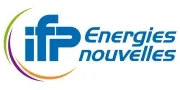 Stage Chimie Rhône entre février et novembre 2024 6 mois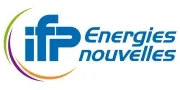 Stage Chimie Rhône entre février et novembre 2024 6 mois