EG 427, a French biotechnology company that pioneers a new approach in gene therapy called pinpoint gene therapy.
EG427 is a preclinical stage gene therapy platform biotechnology company that is leveraging non-replicating HSV-1 based viral vectors to develop a novel class of innovative therapeutics. Our initial focus on peripheral nervous system (PNS) disorders is based on the unmet need coupled with the high potential of HSV-1 vectors in order to provide major clinical benefit in these areas. With headquarter in Paris, our global footprint gives us the prospect to partner with leading organizations around the world, allowing us to deepen our understanding of disease mechanisms and progression.
Our team was built with deep expertise in gene therapy development, allowing us to efficiently advance our programs from pre-clinical to clinical development. Our experience in viral vector design, optimization and gene therapy manufacturing of herpesvirus viral vectors give us an alternative approach to developing gene therapies. Additionally, we are developing proprietary technology to potentially enable innovative gene therapy treatments in variety of indications.
Business Development Intern - H/F
We are currently seeking a highly motivated and talented intern, to support our business development effort. Under the supervision of the VP Strategy, you will have a double task.
On a methodology perspective, contribute to implement the company's tools to process its business development pipeline. On a more practicle level, contribute to the business development effort in conferences preparation, meeting organization and follow-up to generate partnership leads.
You will also be associated to the preparation of our next financing round, to screen potential investors and manage contact database.
Main activities
Contribute to implementation of BD workflow process in the company's tool
Contribute to company screening to identify potential targets
Contribute to conferences preparation (meeting organization, presentation material)
Contribute to follow-up of existing contacts
Contribute to investor's identification and contact base management
Requirements
Business school graduation year or Marketing master – any specialization in the pharmaceutical business would be greatly appreciated.
Knowledge and interest in biopharmaceutical area is a must, previous internship or experience is a plus
Organizational and methodological skills – Process oriented
Very Good MS Office and presentation skills
Graphic competences is a plus
Ability to work independently and in cross-functional teams
Flexibility to work in a fast-paced, start-up environment
Ability to communicate with a variety of people confidently and effectively at all levels.
Excellent oral and written communication skills in English
Complementary information
We look forward to receiving your application (as a single PDF file) including:
Cover letter
Resume
Miscellaneous documents (if any) to support your application
EG427 is an equal opportunity employer and values diversity within our company. We do not discriminate in any way. We make hiring decisions based solely on your experience, motivation and skills.
---
Annonces similaires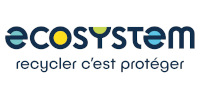 Stage Marketing Hauts-de-Seine entre janvier et mars 2023 6 mois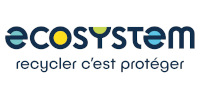 Stage Marketing Hauts-de-Seine entre janvier et mars 2023 6 mois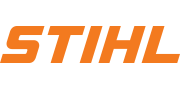 Stage Marketing Seine-et-Marne entre janvier et mars 2023 6 mois
Stage Marketing Paris entre janvier et février 2023 6 mois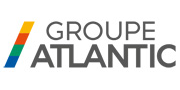 Stage Marketing Val-de-Marne entre janvier et mars 2023 6 mois