International Flavors & Fragrances (IFF) est un des leaders mondiaux de la création et de la fabrication d'arômes et de parfums utilisés dans nombre de produits de consommation courante : parfums, beauté, savons, produits d'hygiène, ou produits alimentaires...
IFF a pour vocation la poursuite de l'excellence et met à profit son expertise, sa créativité, son innovation et ses technologies pour fournir à ses clients des produits et services de qualité supérieure.
IFF est présent dans 36 pays, avec des filiales commerciales, des usines ou des centres créatifs. Ses ventes annuelles excèdent 3 milliards de dollars.
LMR Naturals by IFF is one of the leading companies for Natural Ingredients for Perfumery and Flavors, providing perfumers and flavorists all over the world with the best, 100% pure and natural ingredients.
Created in 1983, in Grasse, the heartland of perfumery, LMR (Laboratoires Monique Remy) redefined standards in natural ingredients, by selecting only the best-in-class flowers, plants, spices, resins, and transforming them into beautiful essential oils, concretes and absolutes for perfumery and flavors.
In 2000, IFF, one of the world leading companies in the creation of perfumes and flavors, acquired LMR. The result: a combination of the craftsmanship and expertise of a quality leader in naturals, with the skills, R&D horsepower, creativity, and scale of one of the major players in perfumery and flavors.
Apprenticeship (M/W) at LMR Commercial Department
Our establishment in Grasse is looking for an apprenticeship for its commercial department.
You will join the sales team of 10 people in the heart of our natural business unit based in Grasse. During this apprenticeship period of a minimum 1 year you will understand the uniqueness of our industry and familiarize yourself with the tasks of sales in a BtoB market. You will be asked to show initiative and autonomy.
Reporting to the Sales Director, your main missions will be to:
Collect information on natural crops from Global Procurement Team on a regular basis and create monthly newsletters, in coordination with marketing Dpt.
Collect information on competitive intelligence (gathering marketing elements on competition: advertising, brochures, presence exhibitions, product launches or technology etc.) with full market study.
Work on specific LMR initiative (to be defined) with Sales Director and key stakeholders
Work with the Sales Director on business case for implementation of CRM project
Additionally, you will be asked to:
Assist the Sales Director in various missions (data base update, product & customer segmentations, sales spreadsheet & analysis, etc..
Assist the Sales Coordinators with sales processes harmonization
Assist whenever needed the commercial team in the sales support function:


samples registering, orders registering in SAP,
handling customers regulatory documentation requests in coordination with sales team
preparing commercial samples kit etc (in coordination with marketing team)

Assist the sales managers in the preparation of specific events (meetings, exhibitions etc) and PPT presentations
PROFILE:
Bachelor / Master in Business Development
Interest in the Fragrance/Flavors industry
Autonomous – curious & creative – entrepreneur & initiative minded – positive mindset – dynamic & charismatic
English imperative
---
Annonces similaires
Contrat en alternance Commerce International Paris dès que possible 12 mois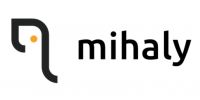 Contrat en alternance Commerce International Essonne entre aujourd'hui et janvier 2023 de 12 à 24 mois