Junior Product Manager or Marketing Associate - M/F
Réf. 239223
CDD - Marketing
Localisation : Val-d'Oise
Début : dès que possible
Durée : de 9 à 12 mois
Rém. : À définir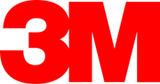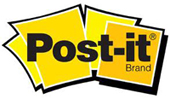 50 000 produits dans de nombreux secteurs d'activités dont 10 000 en santé

Chiffre d'affaires 2010 : 27 milliards de dollars (dont 65% à l'international)

Plus de 84 000 personnes dans le monde et 46 plates-formes technologiques.

Plus d'1.5 milliard de dollars en recherche et développement par an.
Junior Product Manager or Marketing Associate - M/F
Temporary Marketing Assistant- Interim 9 to 12 months
Based in Cergy France
Reporting to Scotch® Business Unit Central Category Product Manager
We are looking for an ambitious Marketing Assistant to support the European Central Marketing department of Global Company in its primary and administrative duties. You will assist in organizing campaigns and developing marketing strategies.
Your work will be a critical factor for the smooth operation of the department and the attainment of its goals, as well as for the long term growth of the company
Skills/ Experience required:
Classically trained FMCG marketer 1+ year experience

Marketing or Business degree required

European marketing experience preferable but not essential.

Experience of developing marketing assets in line with campaign strategy and brand guidelines.

Experience working with agencies.

Strong communication and presentation skills.

Strong analytical and commercial acumen.

Goal focused and action orientated.

A self-motivated team player.

European language preferred but not essential.

Responsibilities

Working with the Product Managers to develop product campaigns and marketing assets. Plans

must deliver high return on investment, sales and profit growth for the European region.

Analysis of internal financial results for the category, market data, market trends and competitor

activity.

Co-ordination of European marketing meetings to gain insights into the European markets, launch

new products and campaigns to the regional Trade Marketing teams and steer pan-European

decision making.

In conjunction with the Marketing services team and regional Trade marketing develop centralised marketing assets:
Major Duties and Responsibilities
Follows a variety of clearly defined procedures under general guidance within functional disciplines such as market research, channel/product marketing, e-business/e-marketing, business/market development, branding, pricing, new product marketing, etc. Works independently, although the scope for discretion is limited and the output is reviewed periodically while in progress. The work priorities are defined with the manager/supervisor.

Uses marketing theories and practices to provide guidance and/or training, as well as leading for change, to support level co-workers within the same or job-related work group.

Handles inquiries of moderate scope and complexity. Uses basic analytical skills to interpret information, examine variables, draw conclusions, and assess alternative methods. Most complex problem solving may require the use of increased judgment to handle some variations in conditions or operations, making decisions based on selecting from alternative courses of action using greater adaptation to circumstances when necessary.

Decisions or actions may impact the operational effectiveness of work operations, schedules, or performance goals.

Work tasks typically encompass concepts within one discipline/practice within one department/location.
Working tasks might include :
Applies basic research methodologies to collect information and identify customer and business needs. Gathers, assembles, and monitors secondary industry/market information.

Gathers, assembles, and monitors secondary industry/market information on various metrics such as sales, pricing, new product introductions, market coverage, trial and loyalty, competition performance, etc. Creates standard reports and summaries.

Performs fieldwork as appropriate; interacts directly with customers with supervision.

Uses marketing resources and reports to keep current on the industry and market, and informs cross-functional teams of market trends, including digital marketing and other emerging areas.

Assists with marketing plans. Assembles data for situation analysis and digital programs, and tracks metrics on marketing plan and digital program performance.

Coordinates with internal and external teams the execution of brand and/or product marketing programs, including packaging design projects, promotion activities, interactive marketing activities, and sales/ demo materials.

Contributes to demand planning (forecasting) by aggregating demand information from key accounts and sales representatives and analysing demand trends.

Assists in new product development and introduction efforts through data gathering and input of new product information into the appropriate internal systems.

Assists in the development and execution of details associated with pricing and merchandising decisions and programs (e.g., price pages, notifications, rebate payments, corridors, basic reports, etc.), and tracks pricing
All application must be in English!
Cette offre n'est plus disponible
Contact
3M
Carole ASHFORD
Boulevard de l'Oise
95000 Cergy