HR Business Partner Trainee or Apprentice H/F
Réf. 270782
Stage - RH / Recrutement
Localisation : Yvelines
Début : entre aujourd'hui et janvier 2018
Durée : de 6 à 12 mois
Indem. : à définir
Nissan, constructeur automobile d'ampleur internationale, a son siège global basé au Japon, Nissan Motor Company Ltd. Nissan a vendu plus de 5 millions de véhicules dans le monde en 2013.
Nissan Europe SAS, est le siège européen, à travers ses filiales, Nissan conçoit, fabrique et distribue des véhicules Nissan en Europe : 85% des véhicules vendus en Europe sont fabriqués en Europe. Nissan Europe a un environnement de travail international : nous croyons que la diversité est une clé du succès.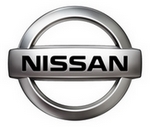 Nissan is the 3rd most desirable international car brand in France & Nissan Europe S.A.S. a holding company, through its subsidiaries, designs, manufactures, and distributes Nissan vehicles in Europe: 85% of vehicles sold in Europe are manufactured locally. Nissan Europe has an international working environment with people from across the globe. We believe that diversity is a key to success. English is the official working language.
HR Business Partner Trainee or Apprentice H/F
Description of tasks:
As part of the HR Business partner team for Nissan European Head Quarters, the main mission of the HR Business Partner team is to deliver all HR operations and processes, ensuring Nissan Europe SAS employees' motivation and engagement, focusing in the scope of responsibility. As part of this team, the main mission of the HR BP trainee will be to support the team by:
Ensuring good qualitative entry-level recruitments for all Nissan Europe HQ (Sales & Marketing, Administration & Finance, Manufacturing)

Managing internal training activity for Nissan Europe employees
Ensuring good qualitative entry-level recruitments:
Recruitment and on-boarding for trainees and apprentices (validation of the HC, brief with managers, cv screening and interviews, follow up on administration integration, on-boarding)

Animation of the trainee community

Recruitment of first level entry (Graduate Program) with follow-up on this specific community regarding rotation

On-boarding preparation with onboarding email, welcome packs preparation, onboarding session animation when needed, etc.

HR projects & improvement processes: organization of Career Days events for NESAS employees
Ensure the support of the training process with the launch & follow up of the Employee/Manager journey in the HQ:
Autonomous management of all logistic and administrative support to the training calendar (upload of courses in the system, follow up on registrations and alerts when needed, upload of courses not in the system (security) etc.)

Budget follow-up for bilan social
Other:
Prepare the monthly recruitment and promotion for internal communication screens

Support on Workday change of organization: creation of sub org, move of people if needed

Make sure the local HR intranet is maintained up to date with key supportive business information

Ad hoc requests coming from any employee or manager Ad hoc requests coming from any employee or manager
Profile:
Business School/Bac+5 University
Workday knowledge will be a plus

Interest in HR

Customer Service Oriented

Excellent Oral & Written communication skills in English

MS Excel good command

Excellent negotiation & listening skills

High sense of confidentiality & discretion

Objective & non-emotional judgment

Ability to structure priorities in a fast moving & diverse environment
Contact
NISSAN AUTOMOTIVE EUROPE SAS
Oksana SLOBODIANIUK
2 avenue du Vieil Etang
78180 Montigny le Bretonneux

NISSAN AUTOMOTIVE EUROPE SAS recrute