Sponsorship & Partnership Intern
Réf. 239414
Stage - Marketing
Localisation : Yvelines
Début : dès que possible
Durée : de 5 à 6 mois
Indem. : A définir
Nissan, constructeur automobile d'ampleur internationale, a son siège global basé au Japon, Nissan Motor Company Ltd. Nissan a vendu plus de 5 millions de véhicules dans le monde en 2013.
Nissan Europe SAS, est le siège européen, à travers ses filiales, Nissan conçoit, fabrique et distribue des véhicules Nissan en Europe : 85% des véhicules vendus en Europe sont fabriqués en Europe. Nissan Europe a un environnement de travail international : nous croyons que la diversité est une clé du succès.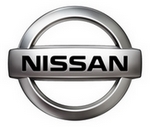 Mission and Main Objectives
Support the Sponsorship & Partnership team in delivering the UEFA Champions League Partnership
Main Tasks & Responsibilities
Benchmarking / Best practice analysis
Research regularly the latest trends in the Sponsorship industry with view to sharing these trends and insights on a regular bases with the wider S&P team and agencies.
Develop a format for sharing the regular insights in an interesting and creative manner

Stadium Activations
Coordinate the development of the Centre Circle Carrier activation across all UCL games.
Research and monitoring of what RBUs do around UCL games both outside the stadium and within the champions club hospitality lounge.
Develop guidelines to encourage increased RBU participation and performance in all stadium activations.

Employee Engagement
Coordinate the promotion and fulfillment of the Pan-European employee competitions
Coordinate regular meetings with the entity UCL activators and develop the meeting content.
Support the S&P Section Manager with the evolution of the employee engagement strategy.

Merchandise
Coordinate the ordering of merchandise for central activations and the employee engagement programme.
Develop monthly reporting to show the performance of the UCL Merchandise range in order to improve performance and suggest adjustments and actions on the range
Support the S&P Section Manager in developing new items for the merchandise range.
Background & Experience
Must be attending or completing a degree in marketing, or sports marketing whereby a traineeship is required to complete the education.
Marketing profile
Events or Sports Management experience nice to have
Interested in sport
Minimum Education Required
University degree
Specific Technical Skills
Basic Microsoft office knowledge
Ability to work with figures
Creative skills
Good presentation skills
Good level of English
Cette offre n'est plus disponible
Contact
NISSAN EUROPE SAS
Mischa JEURISSEN
2 avenue du Vieil Etang
78180 Montigny le Bretonneux