Business Developer German speaker (H-F)
Réf. Générationnel-20737314
Stage - Commerce International
Localisation : Paris
Début : dès que possible
Durée : de 5 à 6 mois
Indem. : à définir
A la fois cabinet de recrutement et chasseur de tête, Générationnel est LE cabinet expert du recrutement étudiant et jeune diplômés au sens large !
Notre rôle ? Trouver les meilleurs stagiaires / alternant(e)s/jeunes diplômé(e)s pour nos entreprises partenaires en un minimum de temps.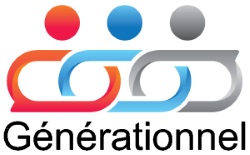 Générationnel recherche pour l'entreprise 7Speaking.com , un(e) stagiaire :
International business developer - German speaker H/F
Founded in 2001 by Mayeul Foisil, 7Speaking has rapidly become a leader in the distance- learning language market. 7Speaking is an innovative French blended-learning company that offers online immersion programs in English, French, Spanish, German and Italian.
The Role:
You will be part of the International team, directly managed by our Channel Manager, who has a strong international experience and will train and coach you daily with the work you have to do.
Your role is to develop the DACH region (Germany, Austria, Switzerland) as well as Eastern and Northern Europe (Poland, Romania, Belgium etc…) through Language Schools and local partners. In order to succeed, you shall need to analyse the different markets, state the market conditions and identify the top 10 potential partners to start your prospecting. In addition, you shall receive inbound leads coming from the campaign generated by our Marketing Team.
To be successful, you need to be a native German speaker and be C1 level in English.
Main tasks :
Market analysis (how it works, competition, regulation)

Map the actors and targets.

Prospect on social networks and Internet.

Establish contact with potential partners and/or customers.

Present and make demonstrations of our solutions.

Assist with the writing of business proposals and estimates.

Follow up the main projects and assist with the closing of Sales.
The Candidate:
To succeed in your role, you will have to be:
Good relationship and ease to interact.

Analytics and in depth thinker.

Go-getter.

Rigorous.

Have a good knowledge of the Pack Office (Word, Excel, Outlook), and the Internet.

Native German Speaker and Fluent in English
Goals :
Be an important contributor for an innovative company

Get experience in the Business Development field, especially B2B.

Create your role to be transformed in CDI
Salary : Depends on the profile
Internship (5 - 6 months)
Start date : August
Location : 27 rue Taitbout, 75009 Paris
Cette offre n'est plus disponible
Contact
Générationnel
Service Recrutement
NC
75009 Paris