IS Communications Apprentice H/F
Réf. 270783
Contrat en alternance - Communication / Evénementiel
Localisation : Yvelines
Début : entre aujourd'hui et janvier 2018
Durée : de 12 à 24 mois
Indem. : à définir
Nissan, constructeur automobile d'ampleur internationale, a son siège global basé au Japon, Nissan Motor Company Ltd. Nissan a vendu plus de 5 millions de véhicules dans le monde en 2013.
Nissan Europe SAS, est le siège européen, à travers ses filiales, Nissan conçoit, fabrique et distribue des véhicules Nissan en Europe : 85% des véhicules vendus en Europe sont fabriqués en Europe. Nissan Europe a un environnement de travail international : nous croyons que la diversité est une clé du succès.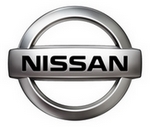 IS Communications Apprentice H/F
IS Communications Apprentice will actively support the IS Communications team in its mission to inform, educate and engage employees across the IS department, to help IS achieve its business goals and enhance employee understanding. He/She will also support the team on the external communications (with the Nissan Europe business) to improve the visibility and presence of the IS outside the department. IS Communications Trainee will be in the position to collaborate with departments within IS, A&F, Internal communications and IT to help define consistency across the board in regards to how, why, when, where and who tells the stories of IS.
Nissan Europe Information Systems Communications team is responsible for all IS content initiatives, both internal and external, across multiple channels aiming to ensure that communication to all customers is of high quality with a guiding principle of being clear, informative and engaging.
Description of the tasks:
Support the IS Communications team in:
Implementation of the FY17 communication strategy, including supporting the team in the development and distribution of assets such as original editorial content, videos, posters;

Implementation of the IS editorial guidelines to ensure alignment and consistency across the IS function, in terms of style, quality and tone of voice of message

Assisting IS colleagues with writing style, editorial, content strategy

Proofreading, editing and checking the accuracy of IS content

Publishing content including articles, photos and videos on IS internal and external channels

Responsible for maintaining and updating the department's collaboration workspace on the digital SharePoint platform, Alliance Connect.

Driving new IS activations and events to increase employee engagement – idea / concept development. Video production, editorial, infographics, newsletters, etc.
Profile of candidate:
Business school or Communications degree – Master's degree or equivalent. Background in Marketing Communications or Journalism preferred.

Fluent English and strong writing and editing skills is essential

Strong organisational skills that reflect ability to perform and prioritize multiple tasks seamlessly with excellent attention to detail

Ability to handle confidential information with discretion, be adaptable to various competing demands, and demonstrate the highest level of customer/client service and response

Forward looking thinker, who actively seeks opportunities and proposes solutions

Knowledge of Microsoft Office - Word, Excel, Powerpoint.

Must be ready to work in a fast-paced, challenging, international environment

Proactive and enthusiastic approach; ability to adapt to the changing needs of the business;

Strong team-player required, with the ability to also be effective independently

Fluent in English

Strong computer and Internet research skills

Proficient in Microsoft Office (Outlook, Word, Excel, and Power Point)

Knowledge of SharePoint technology and experience with graphic software

Knowledge of the graphic editor tools (Photoshop, InDesign…)
Contact
NISSAN EUROPE SAS
Oksana Slobodianiuk
2 avenue du Vieil Etang
78180 Montigny le Bretonneux

NISSAN EUROPE SAS recrute