APPRENTICESHIP JUNIOR BUYER FOR FAIVELEY HQ - H/F
Réf. 241600
Contrat en alternance - Achat
Localisation : Hauts-de-Seine
Début : dès que possible
Durée : 12 mois
Indem. : À définir
Faiveley Transport est un acteur mondial de systèmes intégrés d'équipements ferroviaires à haute valeur ajoutée. Avec plus de 5 700 employés dans 24 pays, Faiveley Transport a réalisé un chiffre d'affaires de 1,048 milliard d'euros au cours de l'exercice 2014/2015.
Le Groupe fournit les constructeurs, les opérateurs et les organismes de maintenance ferroviaire dans le monde entier avec la gamme de systèmes la plus complète du marché : Energy & Comfort (climatisation, captage de courant et information passagers), Access & Mobility (systèmes d'accès passagers et portes palières), Brakes & Safety (systèmes de freinage et coupleurs) et Services.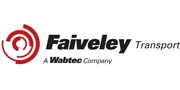 APPRENTICESHIP JUNIOR BUYER FOR FAIVELEY HQ - H/F
Responsibilities and Missions :
NPR&I for the HQ site :
Daily ordering of goods and services for the Head Quarters of Faiveley Transport

Ensure strict application of NPR&I rules and processes (Vendor list, tendering process according to the purchasing amount, respect of budget)

Resolving claims and issues with suppliers

Managing the supplier base (vendor list)

Managing the renegotiation and the renewal of existing contracts with suppliers

Assisting HQ users in their daily use of the E-procurement tool implemented on the HQ.

Identifying opportunities for cost reduction or other alternative suppliers, other substitutes, or other techniques that bring added value to the business.
NPR&I for the Group :
Lead a Group project for the rationalization of the panel of suppliers for Translation services.
Objectives :
Understand local practices and expectations of each site in terms of Translation

Analyze and determine market players (sourcing of suppliers) and market practices

Put in place a strategy, in agreement with stake holders and users, aiming to reduce and consolidate the supplier panel for translation

Be responsible for all tender process

Responsible for the deployment of supplier agreements and their implementation on Faiveley Transport Sites
Project Purchasing for the Group :
Lead a Group workshop to develop a Project Purchasing follow up (Quality & Delivery)
Objectives :
Gather all local practices and needs

Build an agile and user friendly tool to follow backward planning in the frame of APQP deliverables

Test the tool on some selected Projects and Project buyers

Release the tool and perform a training to all the Project Buyers
Profile :
Strong organisational skills and ability to plan and manage time efficiently

Results oriented with strong written and oral communications skills, (negotiations, supplier relationship, internal communications)

Ability to convince

Computer skills (MS Excel, PowerPoint, and Word)

Fully fluent in English, other language highly appreciated
Modalities :
Starting ASAP
Duration 12 months
Based in Gennevilliers
PLEASE MENTION THE JOB TITLE IN THE OBJECT OF YOUR APPLICATION
Cette offre n'est plus disponible
Contact
FAIVELEY TRANSPORT
ZAHRA CHELAOUI
3, Rue du 19 Mars 1962
92230 GENNEVILLIERS

FAIVELEY TRANSPORT recrute