Product Definition Consultant (H/F)
Réf. 182425-15201500
CDI - Informatique - Développement
Localisation : Alpes-Maritimes
Début : dès que possible
Rém. : à définir
Atos SE (Société Européenne), est une entreprise leader de services numériques avec un chiffre d'affaires annuel pro forma de l'ordre de 12 milliards d'euros et environ 100 000 collaborateurs dans 72 pays. Atos fournit à ses clients du monde entier des services de conseil et d'intégration de systèmes, d'infogérance, de Big Data et de Sécurité, d'opérations Cloud et des services transactionnels par l'intermédiaire de Worldline, le leader européen et un acteur mondial dans les services de paiement.
Grâce à son expertise technologique et sa connaissance sectorielle pointue, Atos sert des clients dans différents secteurs : Industrie, Distribution, Transports, secteur Public, Santé, Services financiers, Télécoms, Défense et Sécurité, Médias et Services.
Atos déploie les technologies qui accélèrent le développement de ses clients et les aident à réaliser leur vision de l'entreprise du futur. Atos est le partenaire informatique mondial des Jeux Olympiques et Paralympiques. Le Groupe est coté sur le marché Euronext Paris et exerce ses activités sous les marques Atos, Bull, Canopy, Worldline, Atos Consulting, Atos Worldgrid et Unify.
Pour plus d'information : atos.net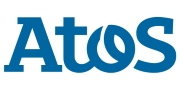 Product Definition Consultant (H/F)
For Product Development analyst positions, you should have a basic knowledge of Computer Science and have an analytical mind. These positions are aimed at designing and enhancing new or existing functionalities in your product area, as well as ensuring testing validation and delivery
Summary of Responsibilities:
Design functional solutions and perform feasibility studies, test case.
Major Responsibilities:
Propose viable technical solutions to users for validation

Model, design databases as necessary

Conduct Integration, non regression package and performance tests of the software and ensure a level of quality in line with Standard guidelines

Participate in the validation / acceptance phase of the product cycle ensuring the fine-tuning necessary to finalize the product.

Produce software documentation necessary for the application and issue it to the requesting departments.

Support the end user in the Production phase by debugging existing software solutions in response to Problem
Profile :
Engineering degree
Technical skills expected :
UML modeling / Rose

Basic Knowledge of Computer Science programming

Writing Documentation
The candidate should have the following skills in addition to the above mentioned skills
Strong communication skills

Strong analytical skills & Conceptual ThinkingEstimation/Sizing

Planning & Prioritizing

Status reporting

English Fluent
Cette offre n'est plus disponible
Contact
Atos
Service Recrutement
NC
06560 Sophia Antipolis